From United Nations to Entrepreneur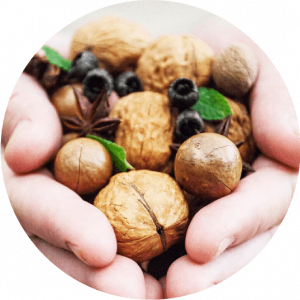 "There is no cheating with wholefoods", says Chris, founder and owner of Chris's Kitchen, in Perth. It's easy to boost flavor with concentrates and additives, but with plants there is only what nature provides. "You have to work with the best in-season ingredients for maximum flavor". The result is a cuisine that is not only delicious, but very nourishing.
Nutritious food was part of Chris' childhood: from walnuts to cherries and massive pumpkins, everything was grown by her grandparents. Unusual for a kid, she used to eat all veggies, leaving meat behind – no wonder today she produces only plant based treats, savoury and sweet.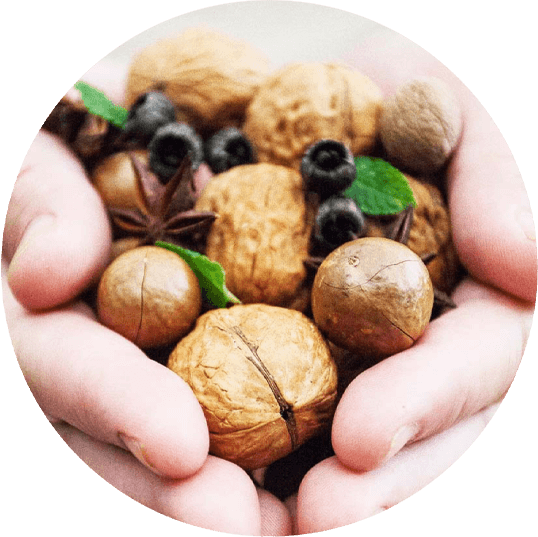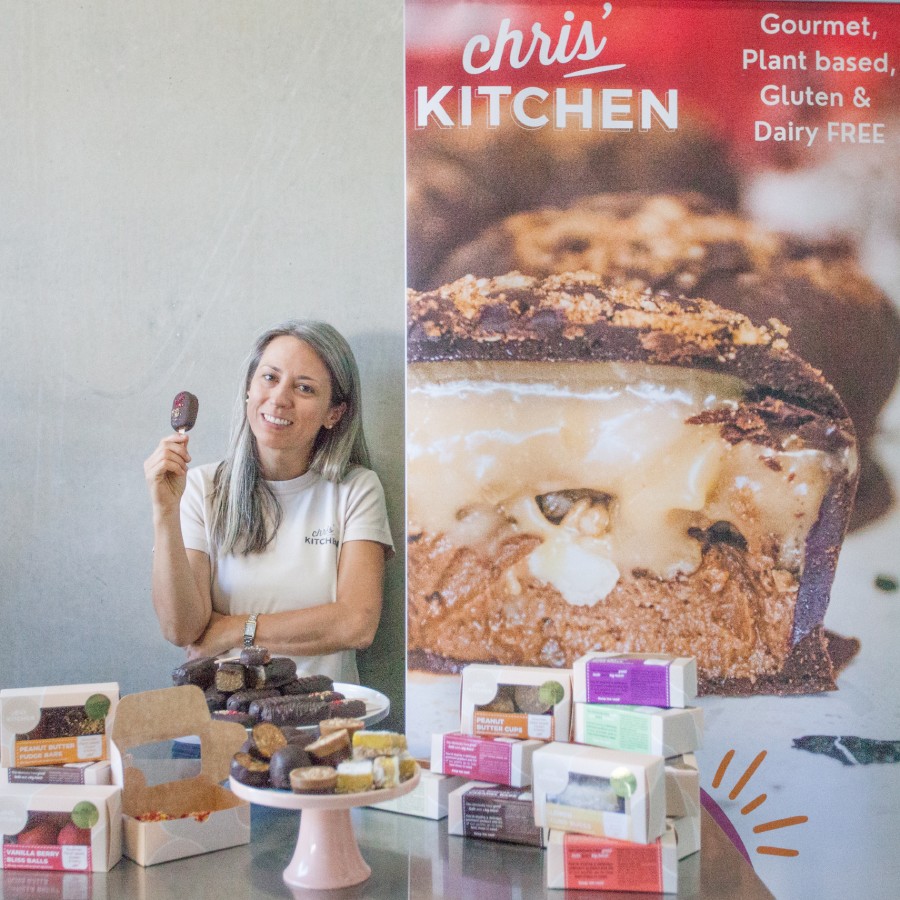 In 2013, Chris started experimenting predominantly with plant based foods in her home kitchen to escape the monotony of her desk job. She wrote a blog about her adventures in the food world and was surprised to get an enthusiastic audience who wanted to buy her treats. Chris sold her first bliss balls in 2014 and today she caters to around 150 cafes and restaurants around WA, operates her own deli in Perth, published a cookbook available worldwide (Nourishing Noodles) and has plans to expand so she can provide nutritious food to more people Australia-wide.
Chris proudly explains the set of company values that are at the heart of Chris' Kitchen with the acronym SEEDS:
Supportive and inclusive team environment that is built on
Empathy, care, and fairness, which is
Exciting and fun, with great commitment to
Delicious, innovative, high-quality products, that help fund our
Social mission to create sustainable social impact.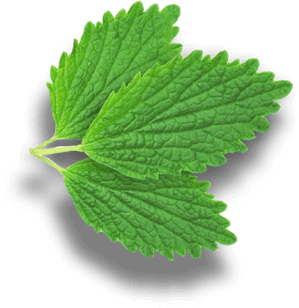 Bliss Balls
Made with a variety of nuts and seeds, dry fruit, coconut and cacao products, spices and superfoods.
VIEW RANGE

Brownies, bar & slices
Packed full of protein and wholesome ingredients, they will keep you going through the day.
VIEW RANGE
The community and the world we live in are very important to us and we try as much as possible to be an active part of it. Locally, we purchase from local farmers, donate food to charitable causes and fundraisers and take part in local charitable events.
Each year we dedicate support to a variety of non-profits and we partner with like-minded businesses and individuals. Past support has included collaborations with Foodbank WA, Manna Inc, Oz Harvest, Cancer Council, local school and community groups. Through our donation tin at the deli and with the help of our customers we have raised thousands of dollars so far to feed the homeless.
At Chris' Kitchen, we are passionate about ending hunger, empowering communities and creating meaningful employment opportunities where they are needed the most.
In 2020, Chris' Kitchen made a commitment to sustainably donate 3% of annual profits to charities and causes that effectively aid hunger and employment crises. By supporting us and choosing our products, you are directly contributing towards supporting our causes.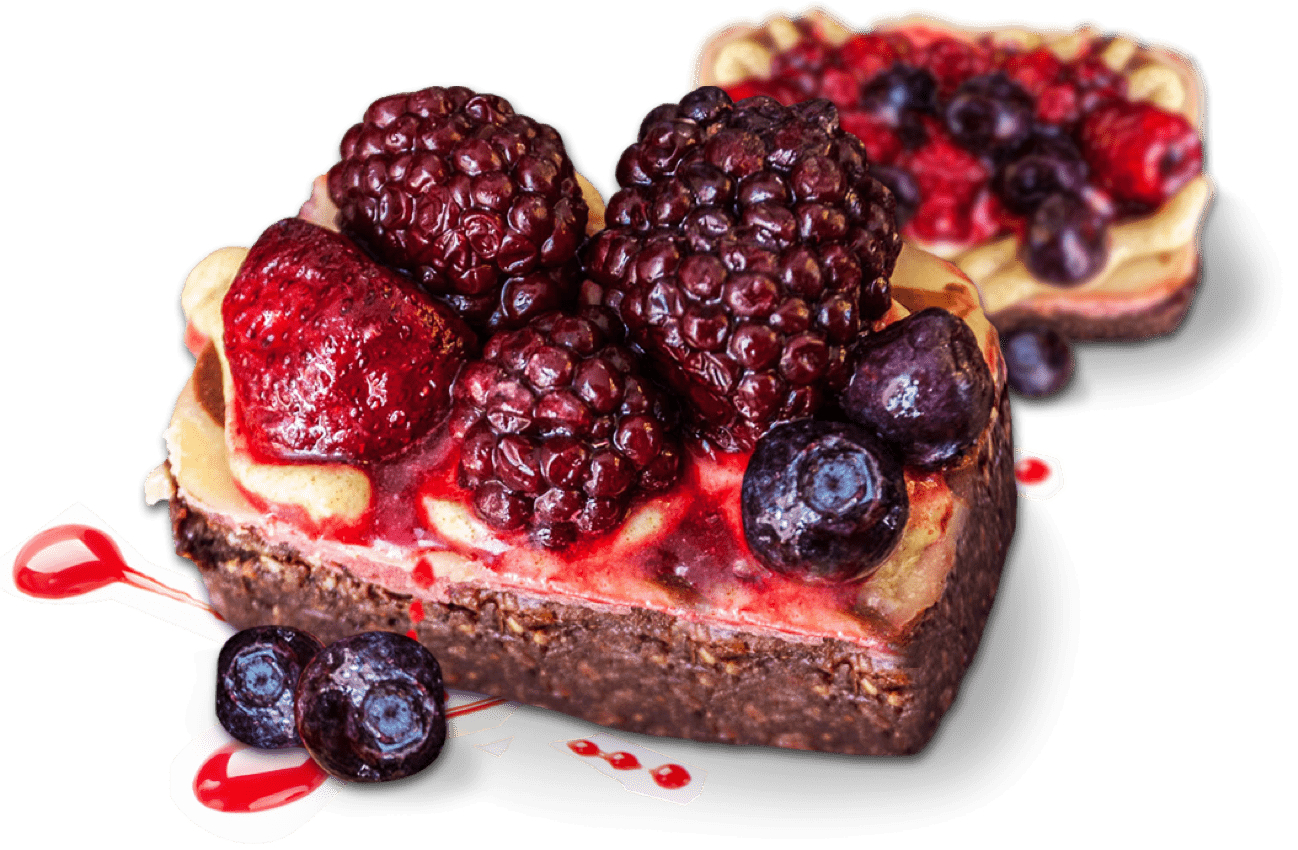 15/10/2023

Thank you Chris for creating such a beautiful and scrumptious cake for our wedding! You were an absolute delight. Would highly recommend 😊
14/10/2023

Chris's Kitchen exceeded my expectations with their gluten-free, vegan dinosaur 4th birthday cake. It was beautifully decorated and tasted amazing. The staff was friendly and attentive. Highly recommended!
01/09/2023

l started ordering cakes for friends who were vegan or GF or dairy free . The choice of cakes is wonderful and affordable. i have never had any difficulties with ordering or collection. The only thing that has changed is that l order from Chris's kitchen for ALL my cake needs and request them for my own birthday because they are SO SO GOOD
30/06/2023

Super friendly and impeccable service and produce! The best vegan birthday cake ever:)Thank you very much Chris and your team!
21/06/2023

We have been the loyal customers of Chris'Kitchen for the last 6 months and will be continued on and on. Everytime I drive by the area I can't resist myself to visit this vegan dessert heaven to get some for the family and friends. I found no words to describe how beautiful they made with love. Highly Recommended and you will definitely feel the happiness after you enjoyed! Thank you so much 😊
29/04/2023

What a joy to deal with Chris' Kitchen. Ordering online was easy. Pick-up was easy. What I received was exactly what I ordered. Chris and her staff were friendly and the cake looked and tasted amazing. Our friend, whose 70th birthday we were celebrating, was blown away by the look and taste of the cake. What wasn't eaten at the celebration was fought over to take home. I cannot recommend these folks more highly.