The Makings of a Social Enterprise
In 2017 Chris put a social mission at the core of her business, transforming it to gradually operate as a social business, providing training and pathways to employment for at-risk, disadvantaged groups, thus aligning the company mission with the United Nations Sustainable Development Goals.
Social Access and Inclusion – what does this actually mean and what do we do?
Our employment strategy is to focus on candidates who have not been able to secure employment for longer periods of time due to various barriers. Either due to broken family environments, abuse, violence, disability, language barriers, a lot of beautiful, worthy people are struggling to secure long term, stable employment. We choose to specifically target our employment strategy and give people a 'fair go'.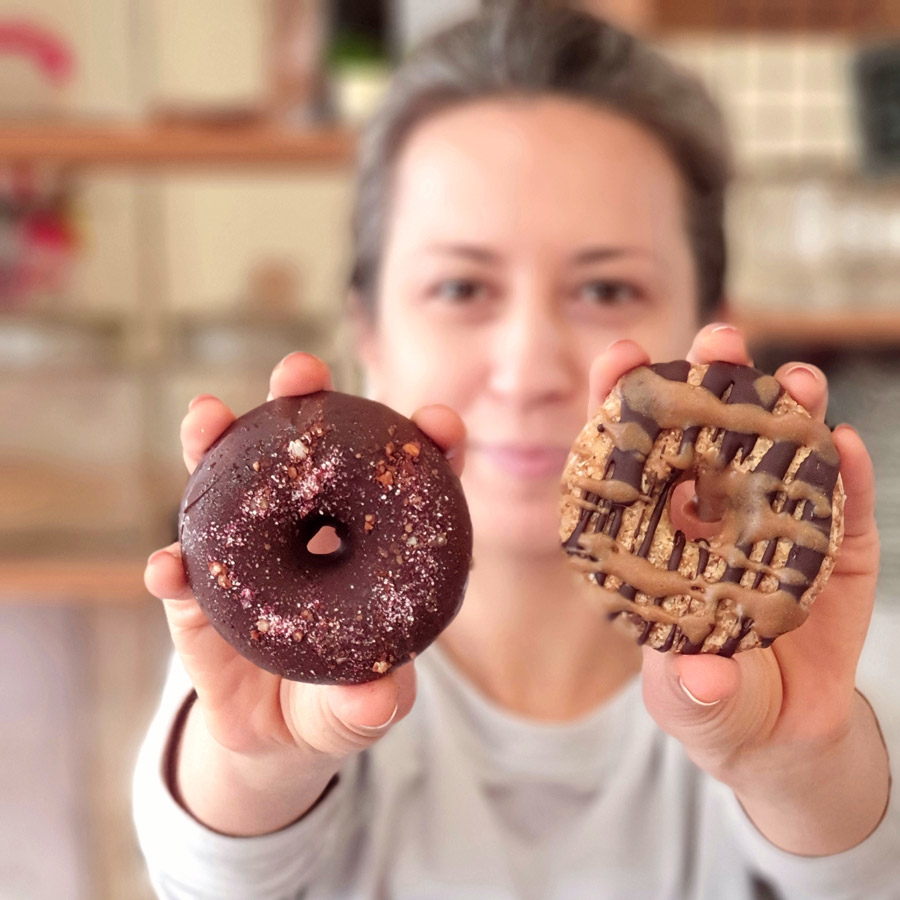 To date, we provided over 37,032 work hours to people facing barriers to employment.
We've employed people with / experiencing:
Physical disability
Domestic violence
Anxiety, depression
Autism, schizophrenia
Homelessness or risk of
Youth recovering from substance abuse
People with a criminal record
Refugees, asylum seekers
Language barriers
Single mothers
People aged 55 and over
We also proudly donate 3% of annual profits to charities and causes effectively aiding hunger and employment crisis.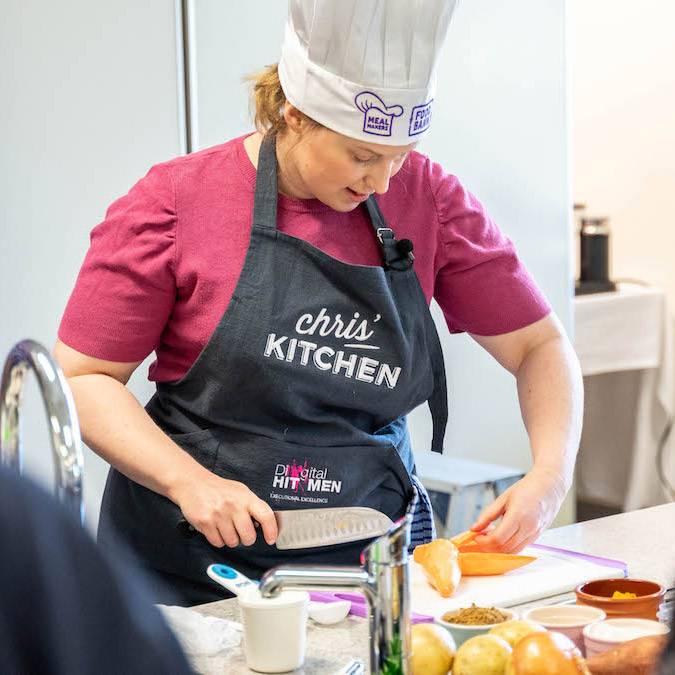 Good for Customers & Environment
We believe that a business can create products that are good for its customers, good for the people who make them and good for the environment. We all have a duty to invest in our community and operate with a sustainable social impact.
Our social business ' self-funds' its social goals into the business cost base and generates future profits to keep re-investing in its social mission. By supporting us and choosing our products, you support the work we do and the people we employ.
In 2019, our company was a finalist in the Telstra Business Awards, in the Social Change Maker category, as well as in the Town of Vic Park business awards in the Excellence in Access and Inclusion category. Chris is a 40 under 40 nominee in 2020.
Our vision is that of a world where no one goes to bed hungry and every parent can feed their child.
So far, we donated 3100 meals
to those affected by severe food insecurity.
A snapshot of food insecurity in Australia, as of October 2022
Over half a million households are struggling to put food on the table in Australia
More than 116,000 children in WA live in severely food insecure households
More than 208,000 households in WA go without food (skip meals or go whole days without eating)
Top 3 barriers to seeking food relief from a charity
33% think that there are others who need food more
33% are embarrassed and afraid of what others might think
30% experience shame to even ask for help
To address this crisis, we chose to support the work that Food Bank have been doing brilliantly in Australia since 1992. Foodbank is the largest hunger relief organisation in Australia, servicing over 2,400 charities in every state and territory to enable them to provide food to 815,000 people a month.
Good Food & Good Intentions - Meal Makers
Chris' Kitchen has always been passionate about hunger relief. That's why when the 2020 Meal Makers was announced, we immediately wanted to be a part of it. The event was an excellent opportunity to work with other people who are avid cooks. Chris happily showcased her cooking prowess when preparing eggplant rolls and chocolate mousse.
Any money raised through Meal Makers will be used to buy more food. The goal was to provide 250,000 meals through the fundraiser, which was achieved, having raised over $125,000.
With the help of the Meal Makers program, thousands of Western Australians can have freshly and professionally prepared food!
Our vision is that of a world in which where you are born does not have to dictate a life of poverty.
So far we financed two small business ideas
and empowered two families to grow their income.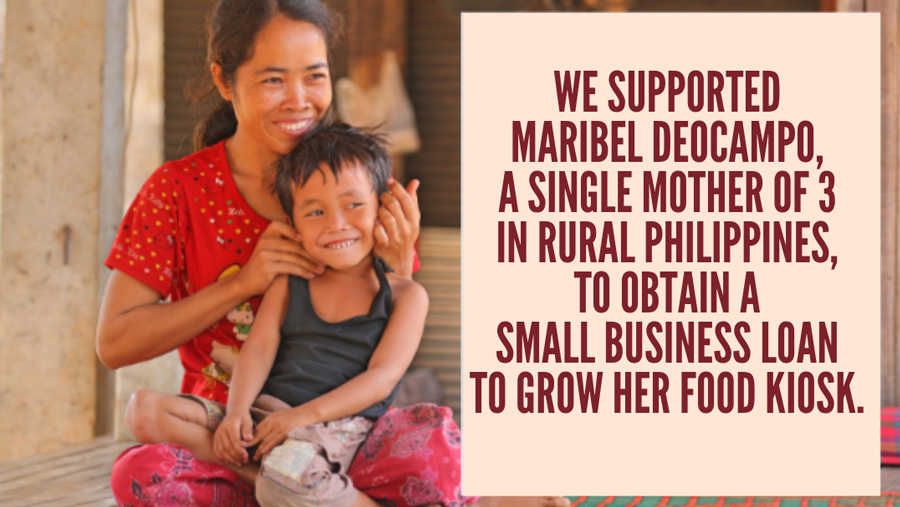 We aim to support charities around the world to create pathways out of poverty and empower families to grow their incomes. We choose to focus on women entrepreneurs to support systemic change and for this purpose we choose to invest in financial education and business skills and to fund small business ideas to break the cycle of poverty for good.
In emerging economies, especially in rural areas:
There is a lot of poverty in the Asia-Pacific region where 1.7 billion people are living on less than $2/day
Women are particularly affected as they have less economic opportunities and are not able to access finance, due to gender discrimination and a lack of same written records and collateral as men
Women are key contributors to their family's livelihood and future security
Women are key contributors in their communities' long term development as they are more likely to stay in their communities once skills are acquired and pass on those skills and knowledge to other community members and future generations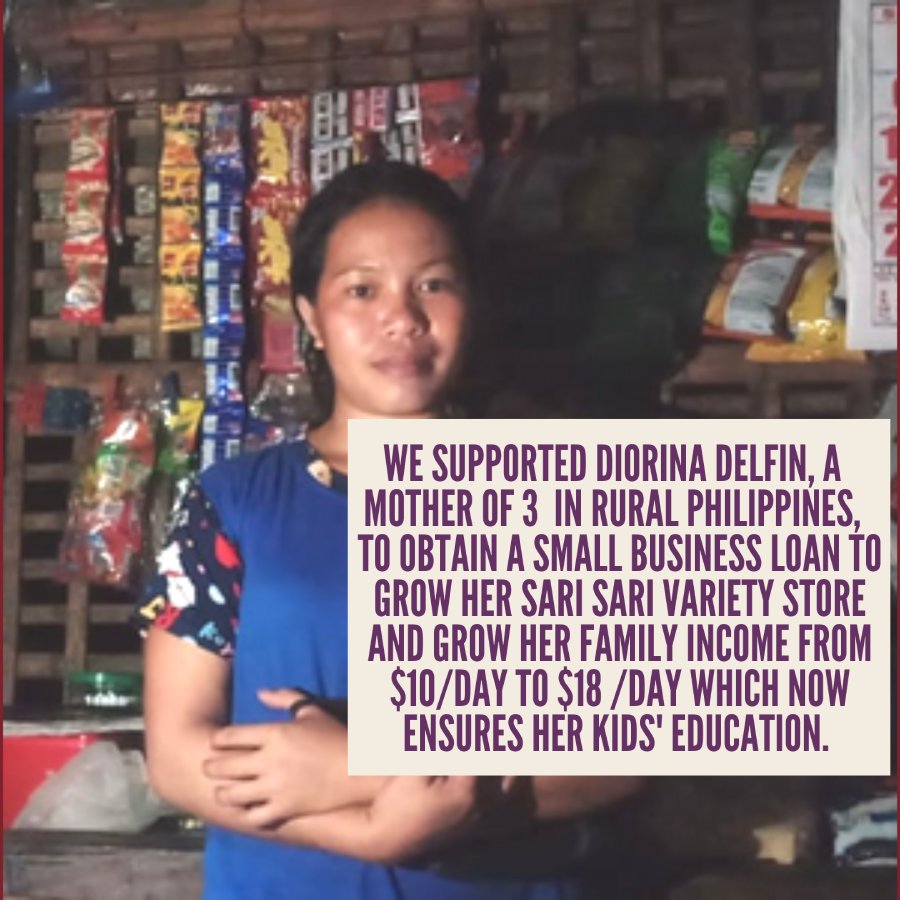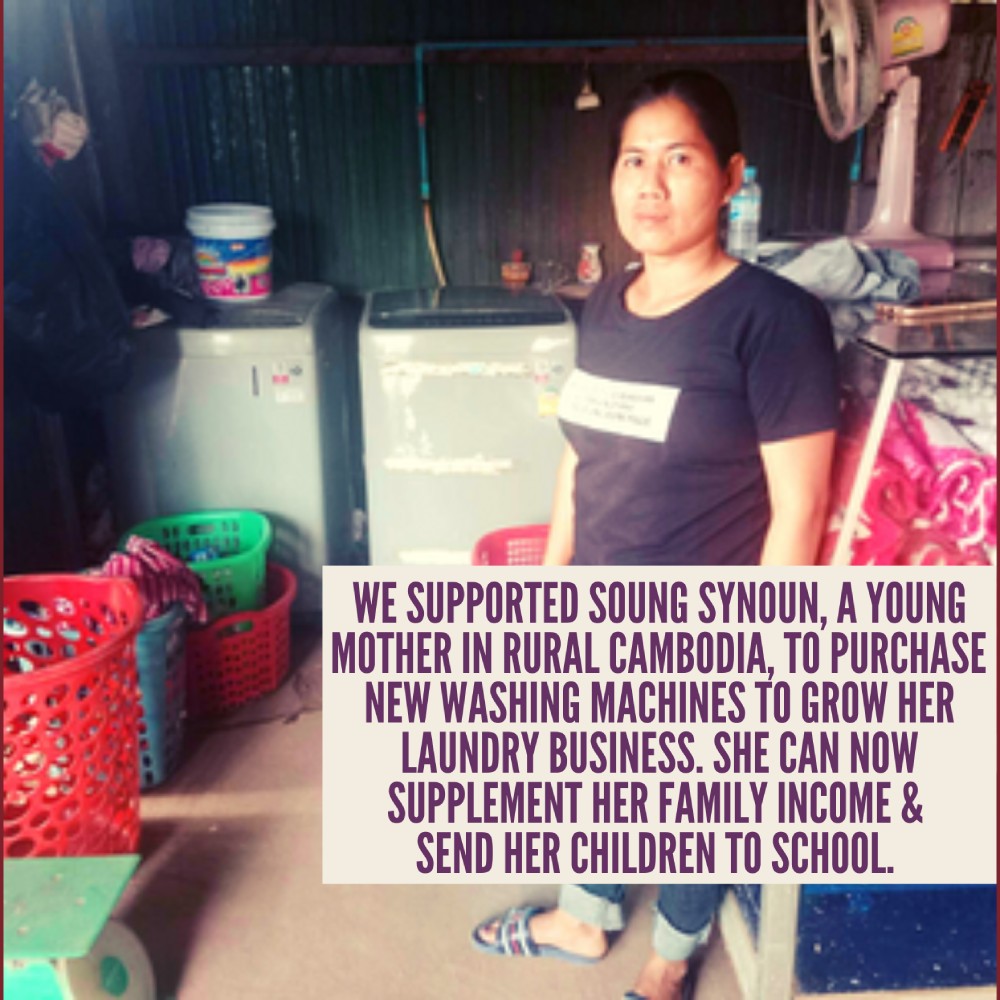 Top 3 ways we choose to make a difference through economic empowerment:
Building resilience through responsible microfinance for business start up and growth
Supporting women-led small enterprises through lending
Supporting entrepreneurs through financial education and money management skills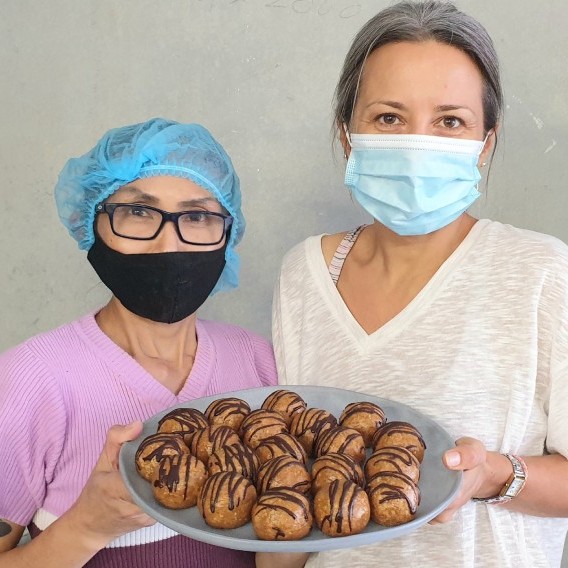 We raised funds for Ukrainian Refugees
With your help, we achieved our goal of fundraising 7500 AUD to support the amazing efforts of volunteers who are on the ground, at the Romanian-Ukrainian borders, providing essential emergency assistance. They desperately needed and continue to need funds to purchase emergency supplies and to assist with the costs of transporting and accommodating refugee women and children.
Thank you for purchasing our peanut butter bliss balls!
100% of our sales were donated towards these charities in equal proportions. Please continue to support these organisations doing work at the borders.
"I am trying to build a little corner of the world in which I would like to live. A business makes sense to my heart when it makes people happier, healthier and gives hope for a better future. This is why we do what we do, with persistence and coherence, and the only way I can feel happy. There is a deeply human motivation in every decision I make."
Cristiana Anca
Business Owner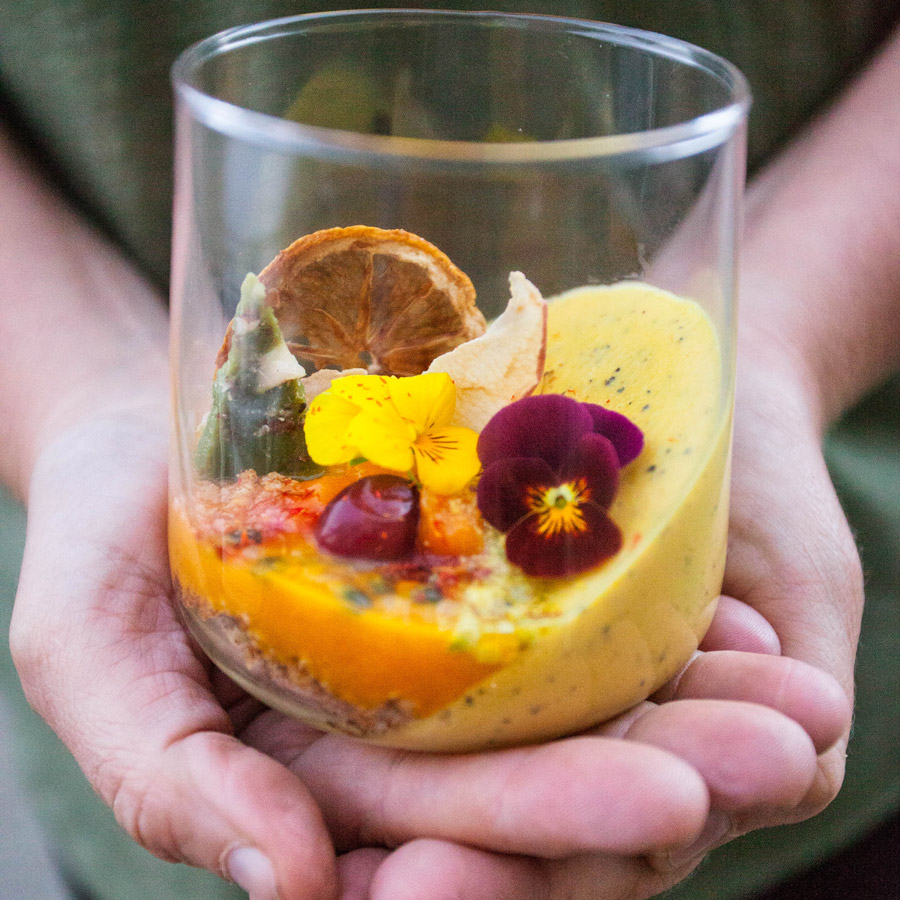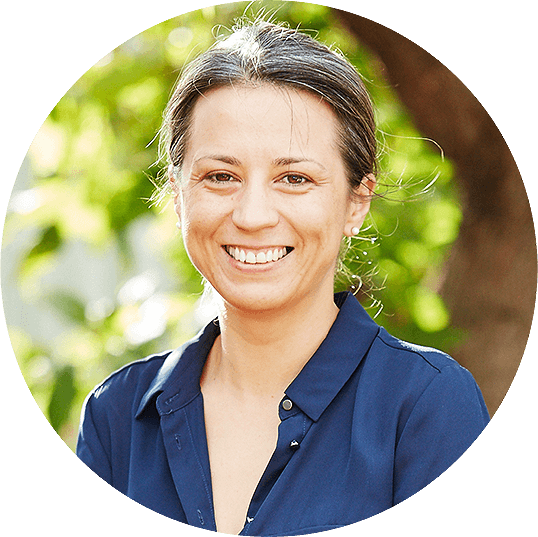 Supportive and inclusive team environment that is built on
Empathy, care and fairness, which is
Exciting and fun, with great commitment to
Delicious, innovative, high-quality products, that help fund our
Social mission to create sustainable social impact.