The Makings of a Social Enterprise
In 2017 Chris put a social mission at the core of her business, transforming it to gradually operate as a social business, providing training and pathways to employment for at-risk, disadvantaged groups, thus aligning the company mission with the United Nations Sustainable Development Goals.
Social Access and Inclusion – what does this actually mean and what do we do?
Our employment strategy is to focus on candidates who have not been able to secure employment for longer periods of time due to various barriers. Either due to broken family environments, abuse, violence, disability, language barriers, a lot of beautiful, worthy people are struggling to secure long term, stable employment. We choose to specifically target our employment strategy and give people a 'fair go'.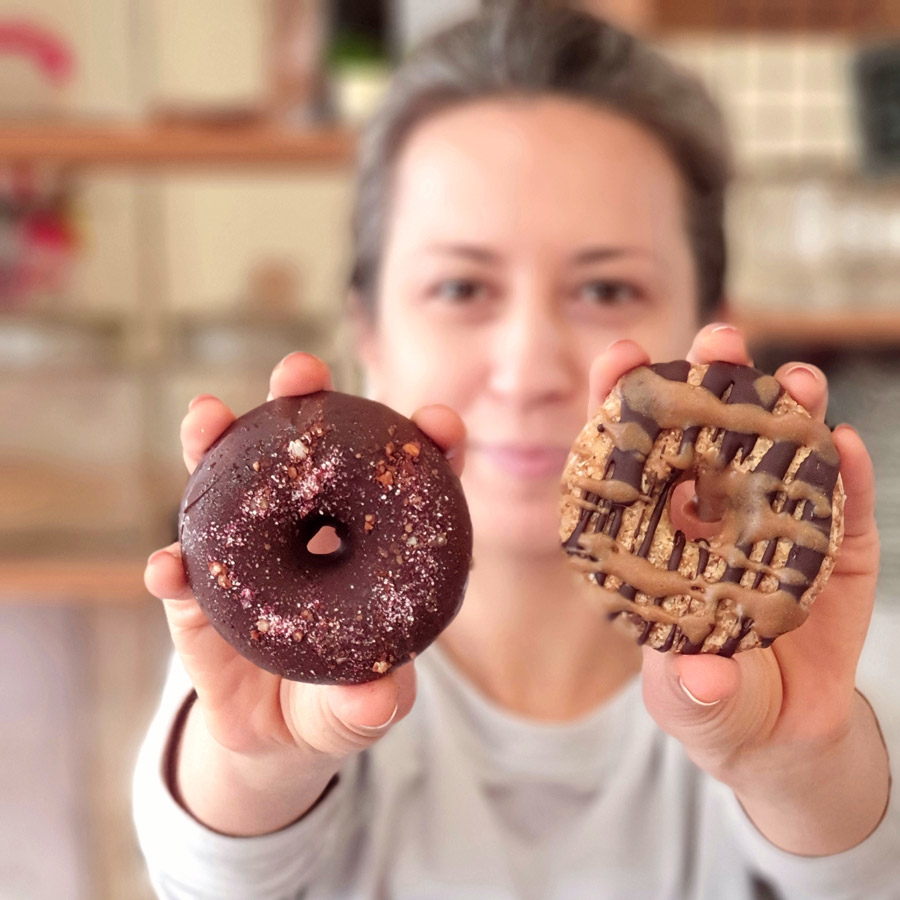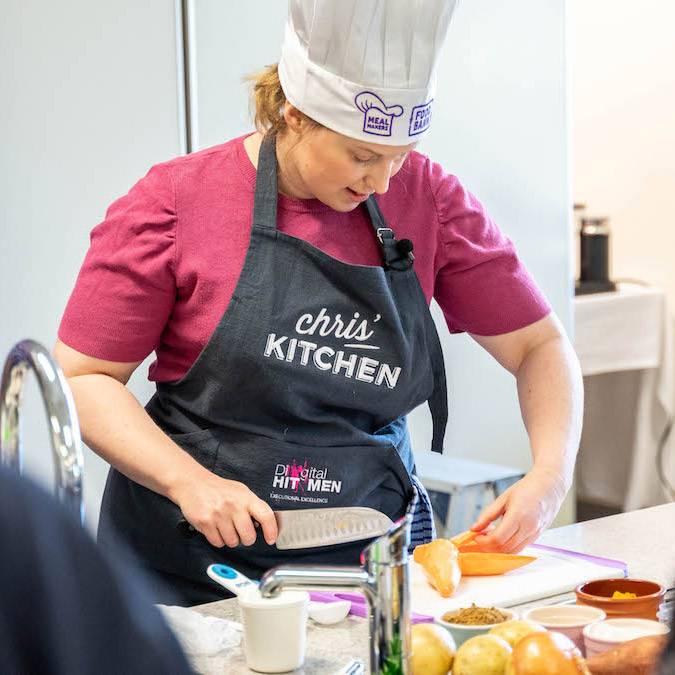 Good for Customers & Environment
We believe that a business can create products that are good for its customers, good for the people who make them and good for the environment. We all have a duty to invest in our community and operate with a sustainable social impact.
Our social business ' self-funds' its social goals into the business cost base and generates future profits to keep re-investing in its social mission. By supporting us and choosing our products, you support the work we do and the people we employ.
In 2019, our company was a finalist in the Telstra Business Awards, in the Social Change Maker category, as well as in the Town of Vic Park business awards in the Excellence in Access and Inclusion category. Chris is a 40 under 40 nominee in 2020.
Good Food & Good Intentions - Meal Makers
Chris' Kitchen has always been passionate about hunger relief. That's why when the 2020 Meal Makers was announced, we immediately wanted to be a part of it. The event was an excellent opportunity to work with other people who are avid cooks. Chris happily showcased her cooking prowess when preparing eggplant rolls and chocolate mousse.
Any money raised through Meal Makers will be used to buy more food. The goal was to provide 250,000 meals through the fundraiser, which was achieved, having raised over $125,000.
With the help of the Meal Makers program, thousands of Western Australians can have freshly and professionally prepared food!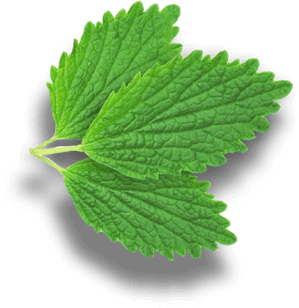 16/09/2021

Exceptional vegan food. Had the corn fritters, black bean burger patties and some of the raw protein balls and cakes. Some of the best plant based food I've ever had. Service is great and I really respect the fact that they're a social enterprise and provide return to work opportunities to people that may ordinarily struggle to get into the workforce.
11/08/2021

What an awesome cafe- friendly, delicious gluten free goodies and such a worthy cause.
08/07/2021

So so good! Haven't tried all the items on the menu however the BBQ Black Bean Patty is so yummy! Highly recommend 🙂
05/07/2021

Chris' Kitchen is a cute little cafe located in Carlisle, making amazing vegan and gluten free food. They don't have a set menu but offer a huge selection of items in their cabinet, including stunning raw treats, cakes and slices, a variety of freshly made salads, fritters, burgers, rice paper rolls and soups. They also serve EPIC pancakes on Saturdays only, and have a number of frozen meals that you can take home, such as ratatouille, curry and pasta. They also have packaged vegan pizzas ($14, not GF) that you can take home and bake! There are two pancake flavours: Snickers: with banana, caramel sauce, peanut butter sauce, crushed peanuts, snickers bar pieces, topped with chocolate Ferrero Rocher: choc pancakes with bananas, caramel sauce, choc hazelnut sauce, berry jam and crushed hazelnuts and ferrero pieces, topped with chocolate.
03/07/2021

A hidden gem! All cakes and sweets are vegan and gluten free. The pancakes are made fresh and are good. The coffee is lovely as are the staff and service. There's limited seating indoors on a bar table or outdoors on tables so come early for a seat or get takeaway. There's carparks along Mint St but not many, so park along the side streets and walk in. Highly recommended and can't wait to visit again
25/03/2021

Best healthy and fresh gluten free lunches at reasonable prices. Amazing array of gluten free treats to indulge yourself and friends. Friendly service, always with a smile.
View More
"I am trying to build a little corner of the world in which I would like to live. A business makes sense to my heart when it makes people happier, healthier and gives hope for a better future. This is why we do what we do, with persistence and coherence, and the only way I can feel happy. There is a deeply human motivation in every decision I make."
Cristiana Anca
Business Owner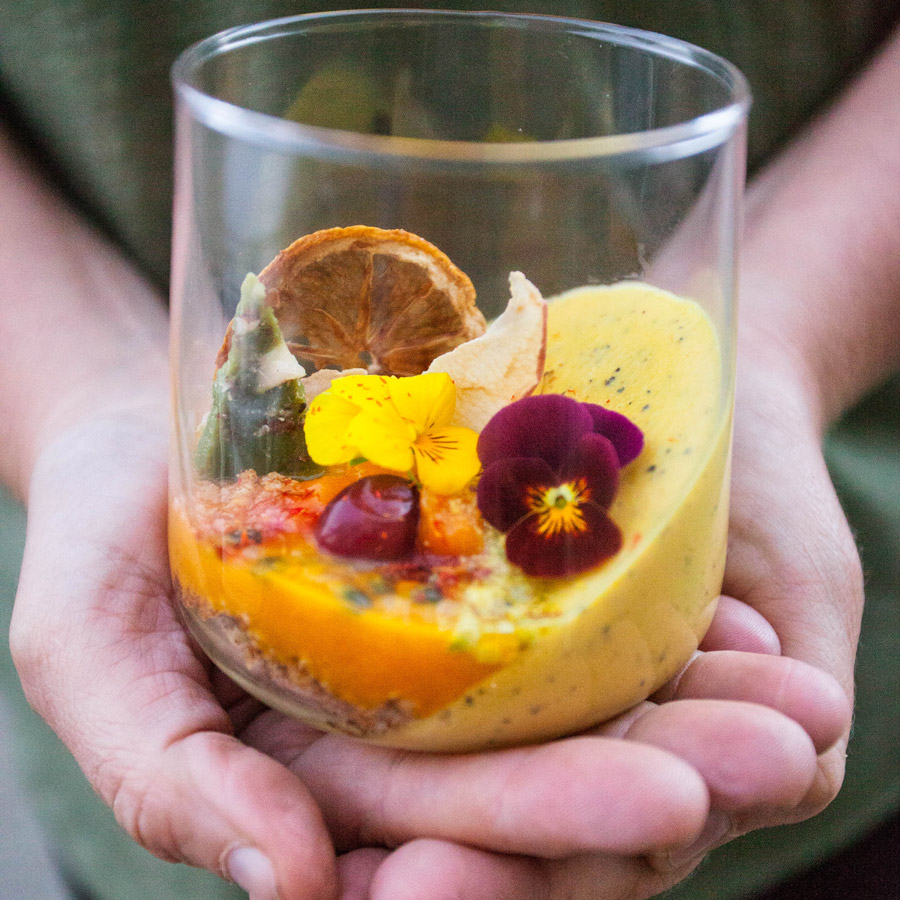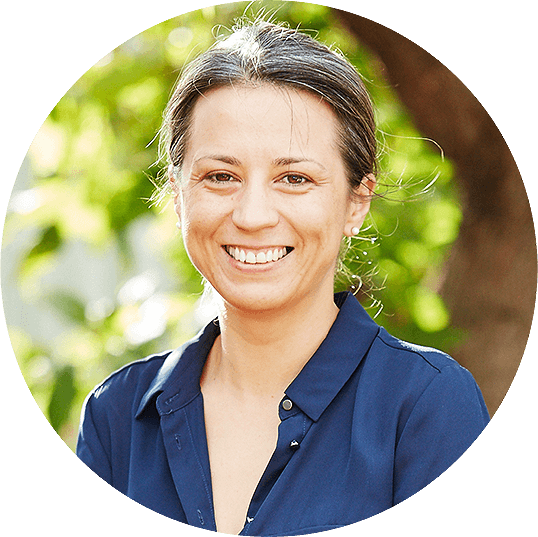 Supportive and inclusive team environment that is built on
Empathy, care and fairness, which is
Exciting and fun, with great commitment to
Delicious, innovative, high-quality products, that help fund our
Social mission to create sustainable social impact.