We are far away but there is a lot we can do to help! We can support the amazing efforts of volunteers who are on the ground, at the borders, providing essential emergency assistance right now. They desperately need funds to purchase emergency supplies and to assist with the costs of transporting and accommodating refugee women and children.
I was born and raised in Romania. My home town and my parents' home towns have welcomed thousands of refugees. 74,000 Ukrainian refugees have entered Romania already, at various border points, in only 5 days of war, the majority of whom are women and children. Many thousands are still queuing on the Ukrainian side of the border, standing for hours in freezing winter temperatures. They are cold, hungry and terrified as to what the future may hold for themselves and the men they have been separated from, left behind to defend their country.
I have been in touch with some reputable, small local charities in Romania, some whose volunteers are organising trucks with emergency supplies, and others who assist refugees with logistics (transport, social services, translators) to get to safe houses. Being small and nimble, these charities are well positioned to help refugees with their immediate and urgent needs, even if it falls outside of their normal scope of business. They are able to act quickly, mobilising citizens (including same day!) to assist with refugee accommodation, food, transport, medication, baby food, blankets, clothing and more.
Funds are increasingly needed to assist refugees already on Romanian soil, as well as those still on Ukrainian soil and convoys have been organised for this purpose.
More is needed.
Please support whichever charity you feel the most comfortable with! If supporting larger organisations gives you more peace of mind, please donate to them. Red Cross, Save the Children and Unicef are already on the ground. If you prefer to support smaller charities, I have vetted 5 registered charities below who are currently at border points and provide daily photos, videos and updates (in Romanian, but you can use Facebook translate) of current needs.
Each link below will direct you to the respective charity's PayPal account so you can donate to them directly. We only act as intermediaries, bringing these local Romanian charities and their incredible work to your attention.
Casa Share Romania (Share House Romania)
Primarily working to change the lives of underprivileged children, Casa Share were quick to mobilise and send their volunteers to the Siret Border. They have worked long shifts through the days and nights, providing refuge accommodation and liaising with citizens who can also offer temporary accommodation in their own homes. They have also organised trucks filled with essential items like water, sandwiches, socks, disinfectant, SIM cards and more. Follow their updates here.
You can support their work at the border here (PayPal)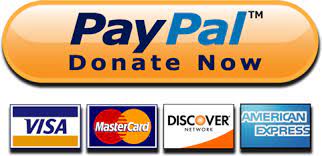 Asociata Anaid (Anaid Not for Profit)
Anaid works on social projects bettering the lives of homeless people, and they were able to quickly organise the logistics of sending resources North at the Suceava border and South at the Tulcea border. They filled and mobilised trucks with medication and first aid kits, no perishable goods, water, toiletries, diapers, baby formula, baby clothing, winter clothing and more. Follow their updates here.
You can support their work at the border here (PayPal)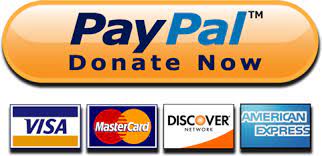 Asociata Zi De Bine (Good Day Not for Profit)
With a focus on supporting disadvantaged people and creating communities, Good Day were quick to act where the needs were direst. After liaising with 3 hospitals in Lviv and spending countless hours on the phone sourcing support, they have achieved incredible results – facilitating the donation of 30 tonnes of essential medical supplies for Lviv hospitals – ultrasound machines, hospital beds and mattresses, blankets, surgical equipment, laboratory equipment and medication.These donations came from MedLife and the Romanian Inspectorate for Emergency Situations (ISU). Follow their updates here.
Support their work at the border through PayPal here (100 Lei = 31 AUD)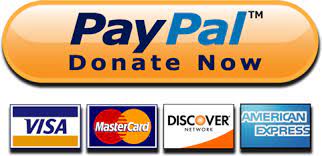 Asociatia MGM (MGM Not for Profit)
Known for supporting children's education, donating food, providing firewood and building homes for the homeless, MGM volunteers were quick to act at the Siret border, and have not left the site in the last few days. They are providing food to hungry refugees and helping to transport them to safe housing. They need funds for more basics such as warm blankets and toiletries. Follow their updates here.
You can support their work at the border here (PayPal)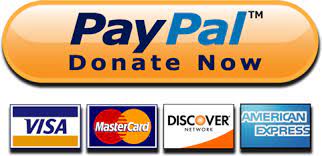 Logs Grup De Initiative Sociale (Logs Group for Social Action)
Primarily working to support the integration of migrants and vulnerable groups into society while fighting against human trafficking, LOGS were able to quickly set up a 24/7 Whatsapp callcenter (in English, Russian and Ukrainian), to assist Ukrainian refugees to communicate. They are currently working at the border with, and fundraising for, the Romanian Association of Social Workers (ASproAS), providing food, clothing, accommodation, information, counselling and therapy. Follow their updates here.
You can support their work at the border here (PayPal)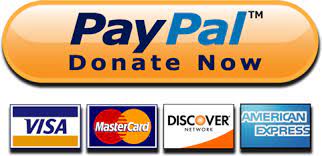 I will be personally liaising with the charities involved, providing updates, and marketing the heck out of this page to raise as much money for these charities as I possibly can.
You can help by sharing this with everyone you know and donating as much as you can. Together we can provide immediate practical support and essentials to those experiencing the unimaginable.
In humanity we stand together.