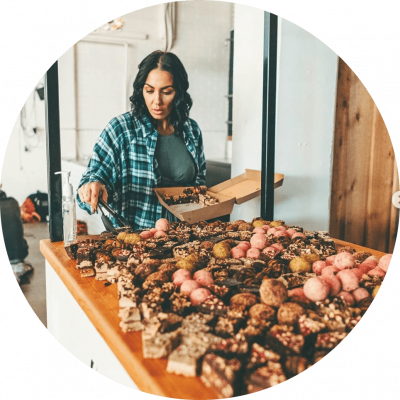 We understand that every business and event, from working lunches, semi-formal boardroom events, team buildings or breath workshops have their own catering needs. At Chris' Kitchen, we aim to provide seamless catering that tends to your company's needs and leaves your employees and guests feeling well cared for and appreciated.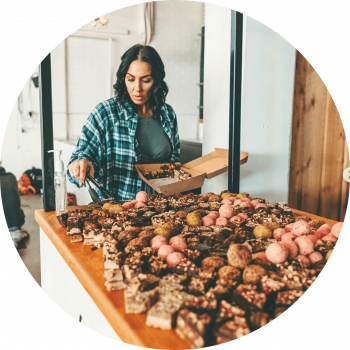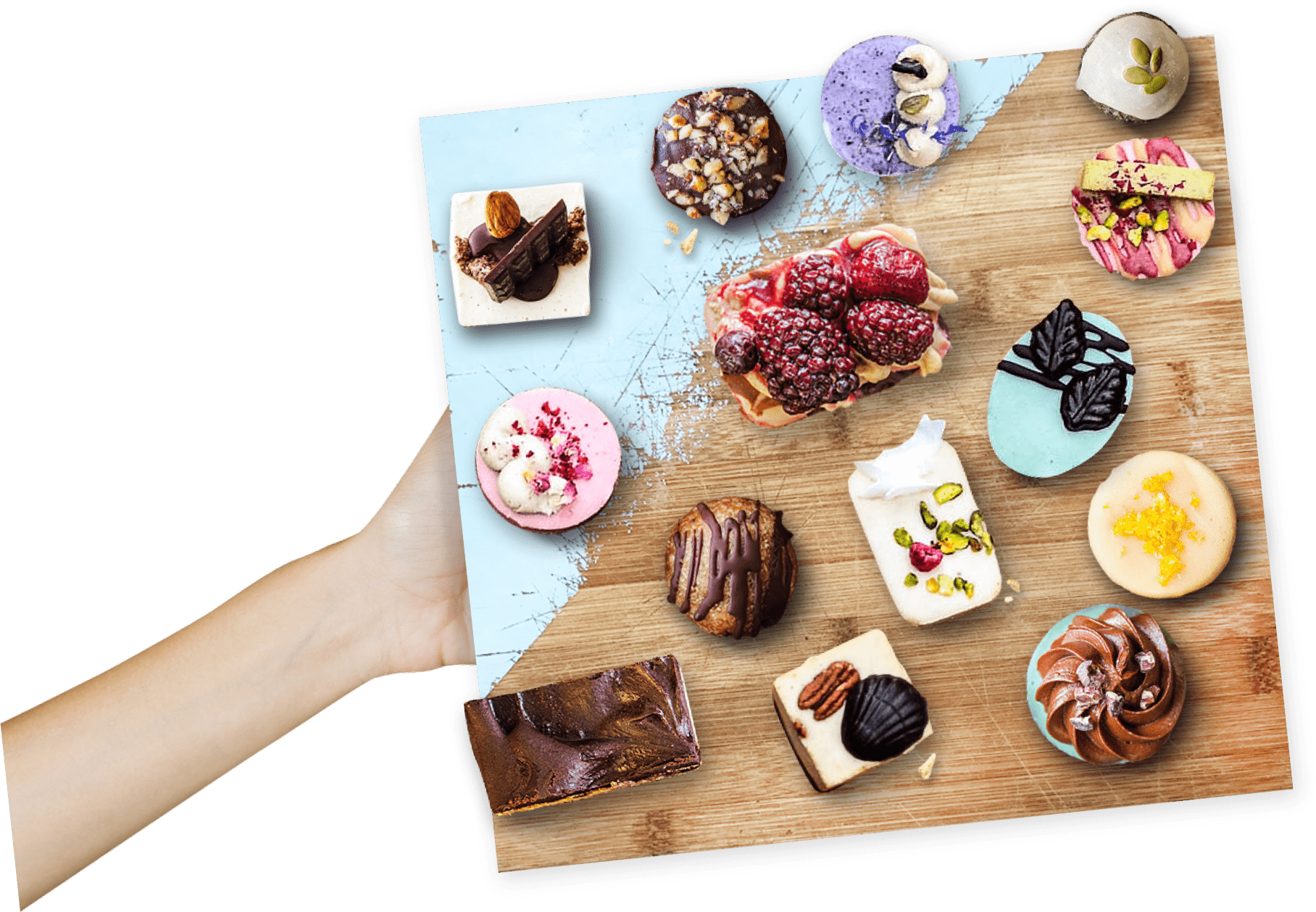 We offer quality wholesome food, prompt delivery with friendly and efficient service. We pride ourselves with our offering, with the quality and freshness of ingredients used, with our attention to detail and the sustainable packaging used.
Our food is entirely plant-based, dairy-free, processed sugar-free, and gluten-free. We make everything from scratch, without any additives or preservatives. Our food tastes delicious, is nutritious and will leave your employees and guests feeling satisfied and energised.
Our services include:
Corporate breakfast and morning/afternoon tea
Corporate lunch, self-serve or prepackaged lunchboxes
Office and board meeting catering
Grazing tables and grazing boxes
Training seminars catering
Team building / offsite lunches
All-day workshop catering
What you can expect:
Excellent food quality that we ourselves love to eat
Friendly team that is happy to assist with your needs
Reliable service and communication
Speaking Events, Corporate Talks, Demos, Workshops and Fundraisers
Chris has presented at and took part in a variety of different corporate and media events, food tastings, private demos and fun workshops. The aim is to inspire and teach an easy, grounded, affordable and sustainable approach to getting more whole foods into the diet, making smart choices and eating with the seasons. The aim is also to have fun cooking!
Chris draws upon both her personal and professional experiences as well as her education in health and well being, community development, environmental sustainability, the economics of health and communication. She is a United Nations published author and has worked on various projects in Europe as a regional adviser for the UNDP. Chris was awarded a Masters with merits from Nottingham University Business School and continued her postgraduate studies with Oxford and Copenhagen Universities.
If you would like to organize an event with Chris's Kitchen or book Chris for private corporate talks, fundraisers or workshops, please get in touch with us. Please mention if you would also like us to cater for the event.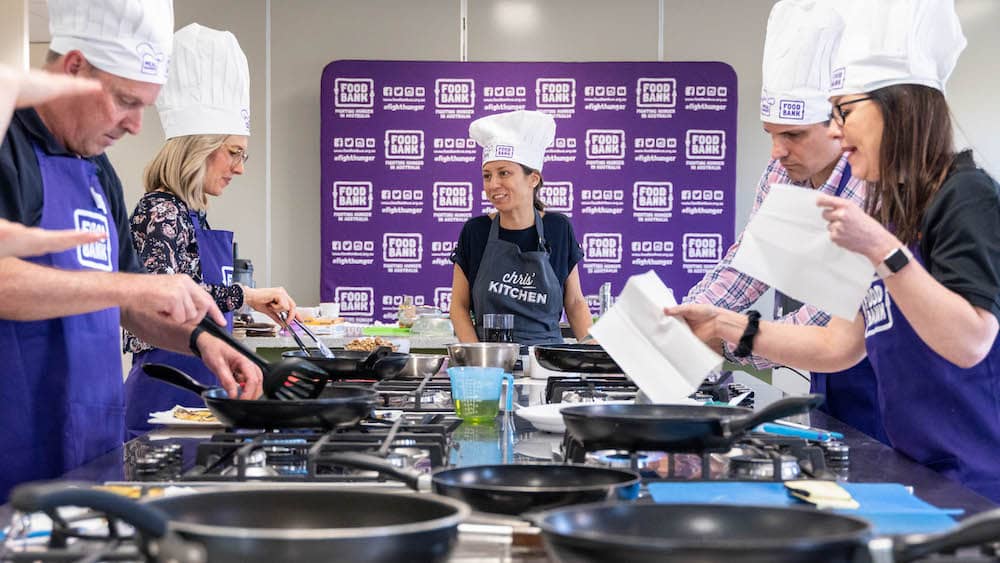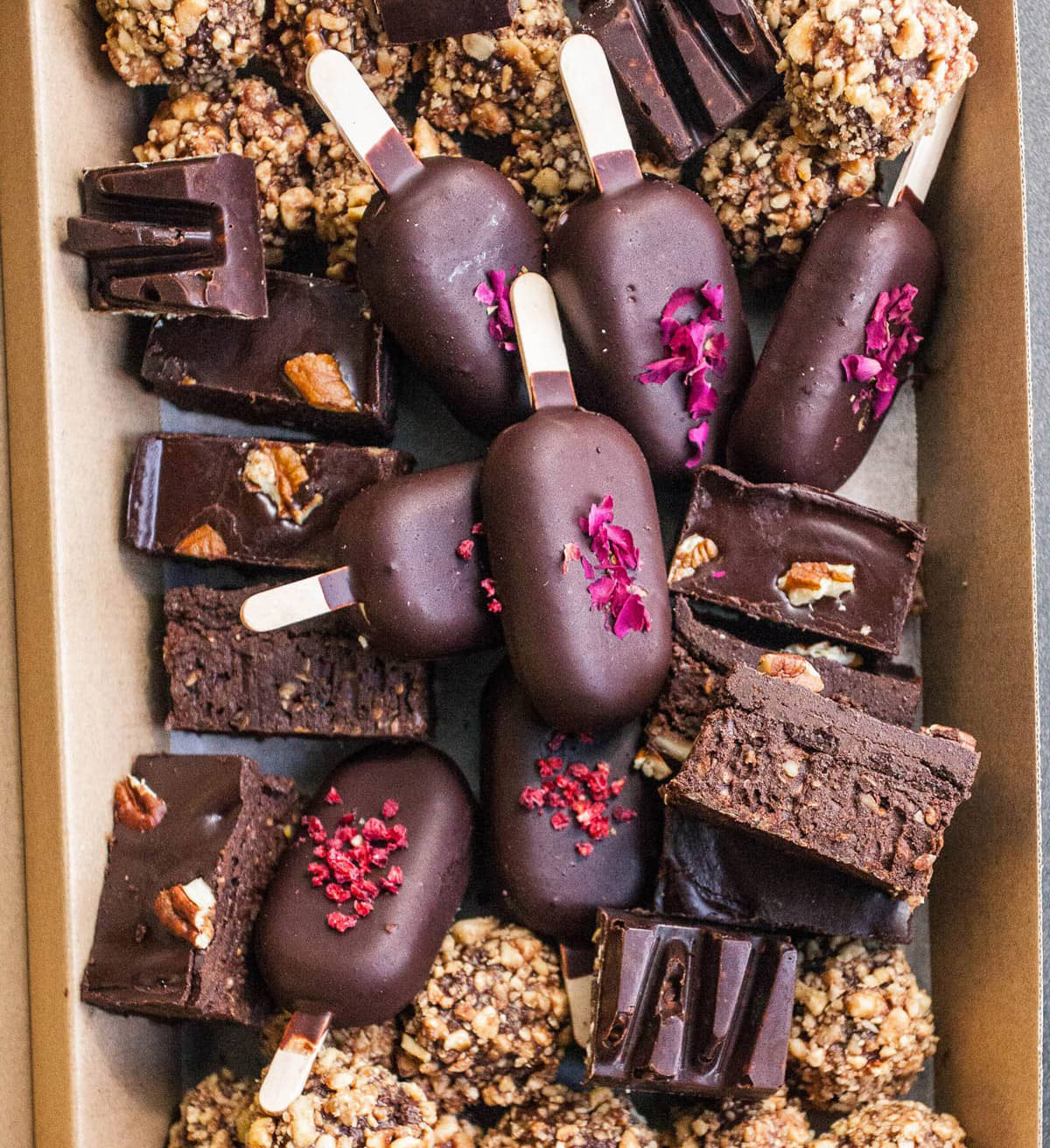 We value our diverse corporate relationships and our long term customers. Among our past clients and partners, we are happy to mention:
Reputable organisations such as United Way, Foodbank WA and 100 Women
Corporate clients such as Optus Stadium, Bankwest, Rio Tinto, Wrays, Pact Construction, Lululemon and Kitchen Warehouse
Local businesses operating in the wellness industry such as Twisting Peacock Yoga, Flow Space Yoga,  Soft Yoga Perth, Lab Yum Yoga, and The O2 Awakening
Local festivals and events such as Secret Suppers, Curtin Women in Business and Secrets in the Garden
Local activation events such as for Belmont Forum and Allendale Square
Local movers and shakers such as Heidi Anderson and Dr Jacinta Di Prinzio
Your satisfaction is guaranteed
We are very much customer-orientated. Expect Chris's Kitchen to go over and above to meet (and even surpass) your expectations. We care the most about our quality, consistency, and reliability, which are the crucial ingredients to a successful business.
Our products are delicious
Our customers always have good things to say about our products. They are delectable and memorable. That's why they keep coming back for more.
One secret that we can share about our process is that we never take shortcuts. We only choose quality ingredients in every cake, cheesecake, bliss ball, pizza and food item that we made. But the most crucial component of all is passion. Just like with anything in life, you can only create something beautiful if you care about it. And we care about our products, our business, and of course, our customers.
We deliver with professionalism
We offer both pickup and delivery services, to suit all budgets. We make sure that all processes involving our customers are straightforward. There is only one delivery van operated by our trusty, friendly driver. Professionalism is of utter importance, which includes being always mindful of time. It is especially valid for customers and clients that require the product on a specific schedule.
We are HACCP certified
Hazard Analysis and Critical Control Point (HACCP) is a voluntary food safety standard. In addition to meeting local AUS/ANZ food safety regulations, Chris's Kitchen is also HACCP certified, which means there is additional reassurance with regards to how we run our kitchen, our processes and practices.
This place is full of amazing delights for vegans. Their pancakes are worth dying for. Friendly people and an amazing place
Highly recommend if you're looking for healthy plant-based options!
Yummy smoothie & raw peanut butter ball 😋
They have the best raw vegan desserts on the market; the creativity and flavour are mind-blowing, and the high-quality ingredients used in all their desserts are outstanding. I am also in love with all of their plant-based lunch options - nom, nom, nom
I love the fact that the cakes are gluten-free. I don't know why there isn't more restaurants cooking gluten-free. It's not a must-have ingredient and the cakes taste just as good if not better.
Healthy food (everything gluten-free) .. a lot of cakes and protein balls.. fair prices...
Best vegan food in Perth and great staff!
I love this place, all the products are amazing and the taste is incredible - especially the sweets range!!!