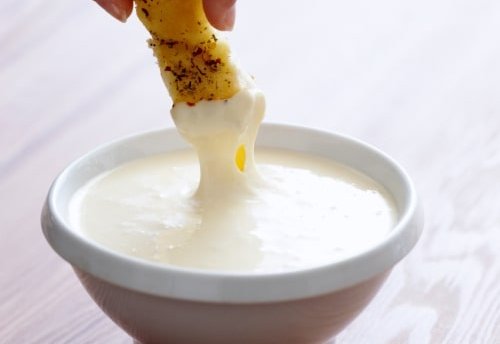 Here's a delicious, simple vegan cheese sauce you can make at home.
¾ cup raw cashews
1 small clove of garlic, crushed
2 tsp apple cider vinegar
2 tsp olive oil
½ tsp salt
1 tbsp nutritional yeast
½ cup water
Blend all ingredients in a blender at high speed until smooth.
Do you enjoy our recipes? Join our bi-monthly usefulletter for exclusive offers and recipes, BTS snippets and 10% off your first order.
Other recipes you might like