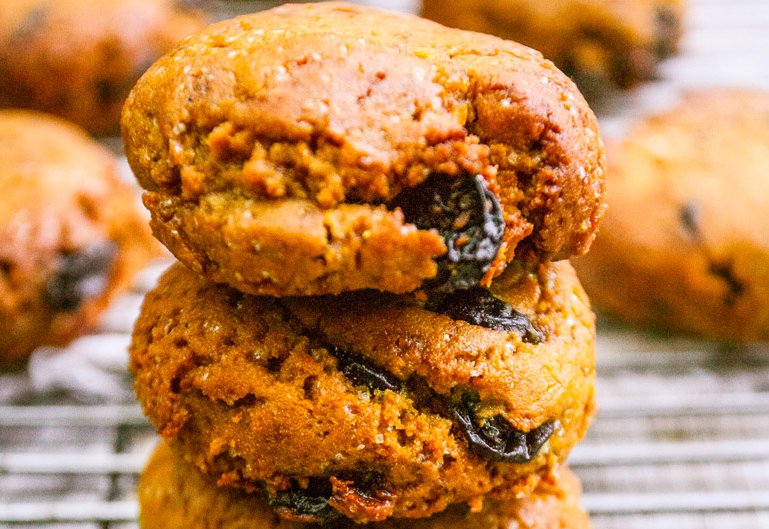 The beautiful cherry and rosewater flavours make them that extra bit special to give as gifts.
1.5 cups chickpea flour
1/2 cup almond meal
1 cup coconut sugar
1/4 teaspoon salt
The seeds of 7 green cardamom pods, finely ground in a mortar and pestle
a big handful of dry sour cherries
1/2 cup olive oil
1/4 cup water
2 tablespoons of rosewater
Preheat the oven to 180C and line a tray with baking paper.
Add all the dry ingredients to a bowl and mix them well – chickpea flour, almond meal, coconut sugar, salt, cardamom and sour cherries.
Add the olive oil, water and rosewater to the bowl and mix until you get a dough.
Scoop out and shape into cookies and place them on the baking tray as you go.
Bake between 15 to 20 minutes, until they turn golden on top.
They are gorgeous served both warm and cold!
Do you enjoy our recipes? Join our bi-monthly usefulletter for exclusive offers and recipes, BTS snippets and 10% off your first order.
Other recipes you might like