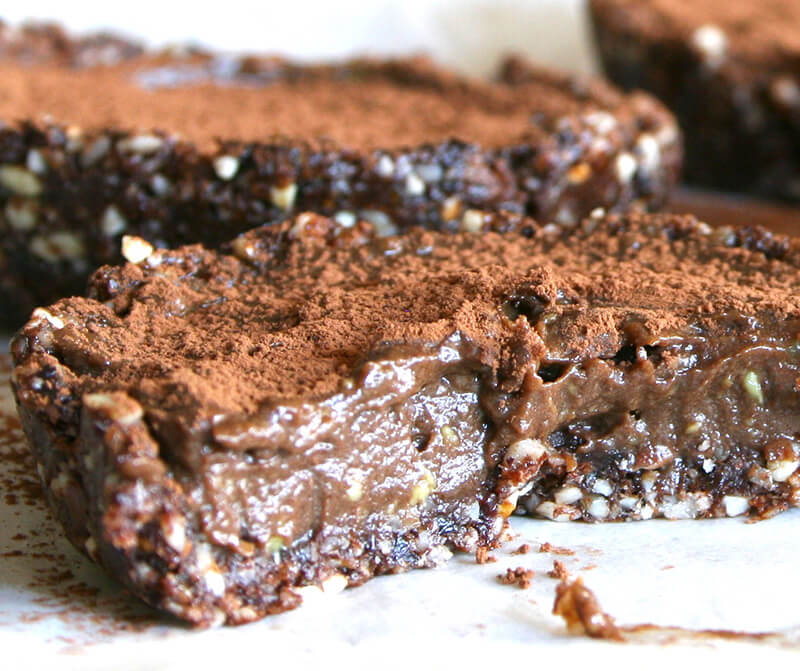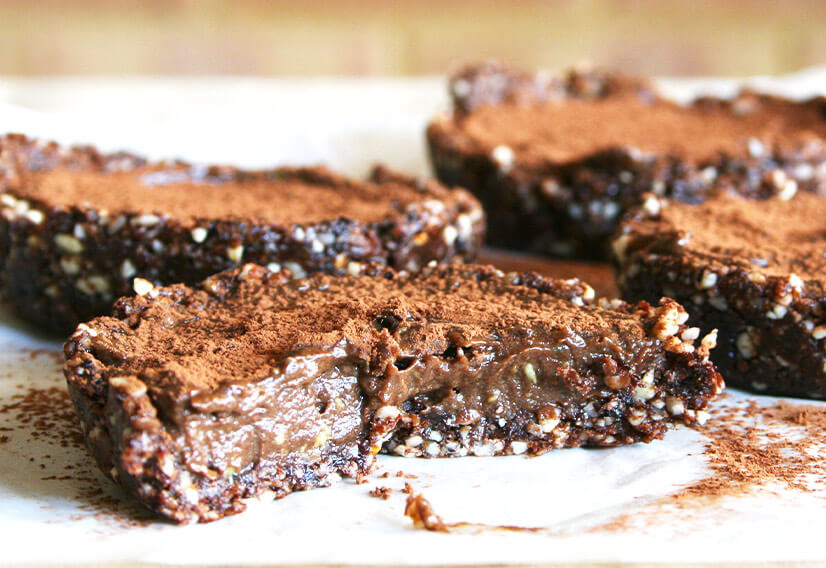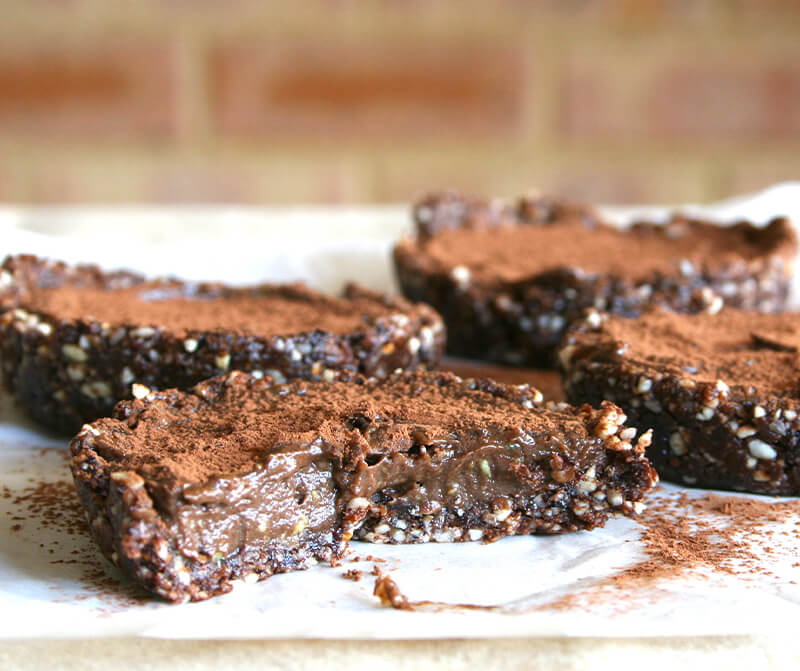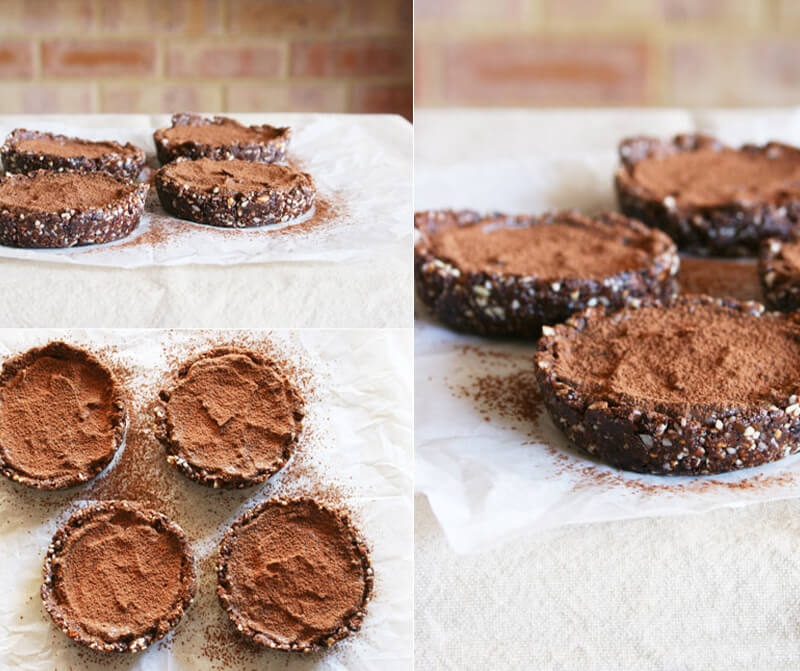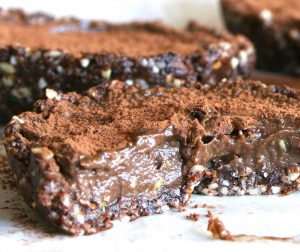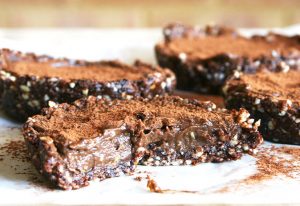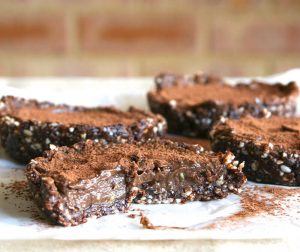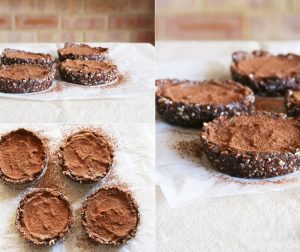 These luscious, creamy mini tarts are made with avocado! If you've never tried avocado in a chocolate dessert, prepare to be amazed.
Prep time: 10 mins
Serves: 4 pieces
For The Base
1/4 cup almonds
2 TBSP sunflower seeds
3 TBSP walnuts
1 tsp ground linseed (flax meal)
1.5 TBSP cacao powder
pinch cinnamon
1/2 cup raisins
1 TBSP chopped dried apricots
1 TBSP water
For The Filling
2 medjool dates
1 small ripe avocado
1.5 TBSP cacao powder
1 TBSP maple syrup
To decorate: cacao powder
To make the base, add the dry ingredients to a food processor and blitz until you get a finely crumbled mix.
Then add the dry fruits and the water to the food processor and blend until the mixture becomes sticky.
Divide in 4 and press into mini tarts shapes (I used a good ol' muffin tray).
Place in the fridge.
To make the filling, add avocado, dates, cacao and maple to a food processor and blitz until you get a smooth, creamy chocolate mousse.
Scoop the mousse into the mini tarts, dust with cacao powder and serve or return to the fridge until ready to serve.
Do you enjoy our recipes? Join our bi-monthly usefulletter for exclusive offers and recipes, BTS snippets and 10% off your first order.
Other recipes you might like