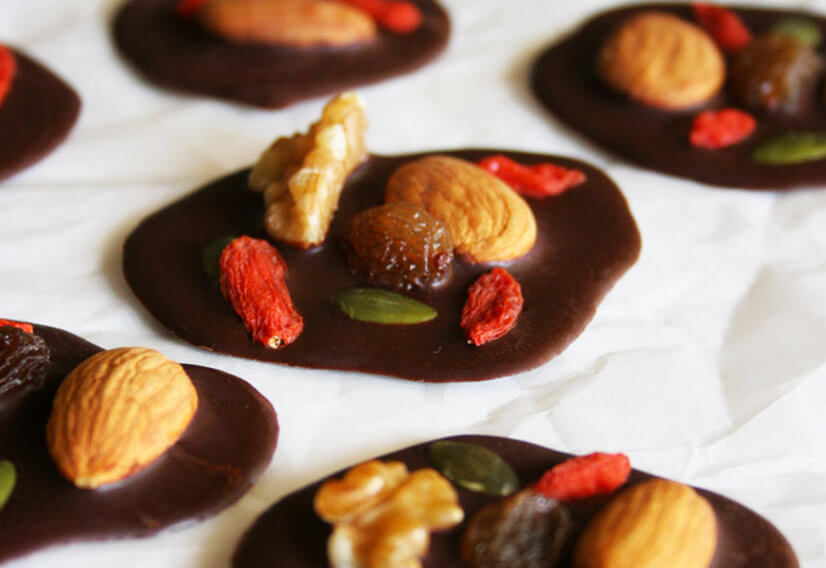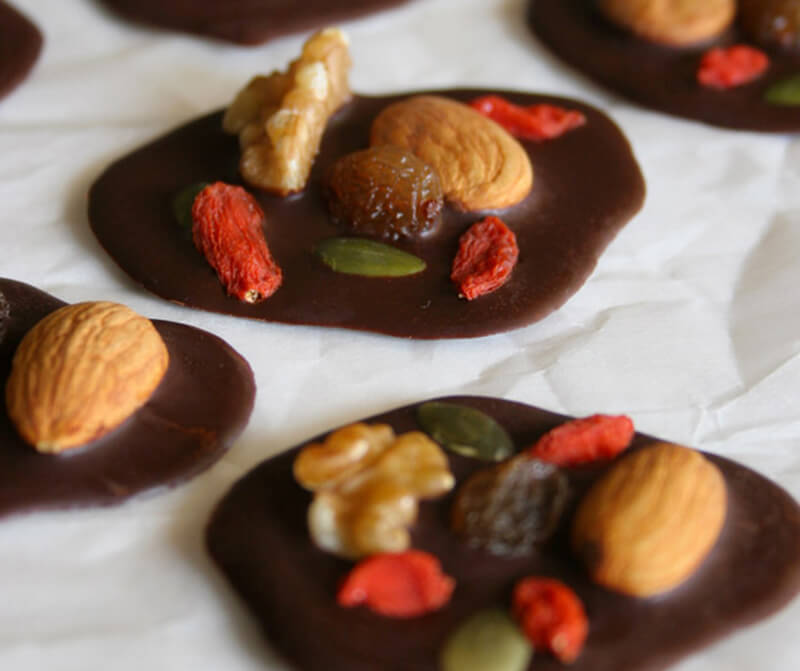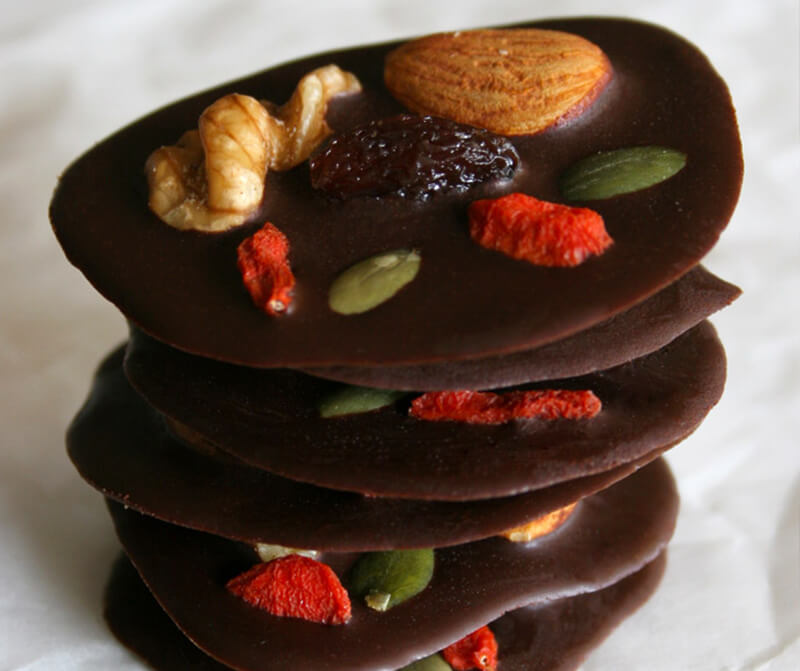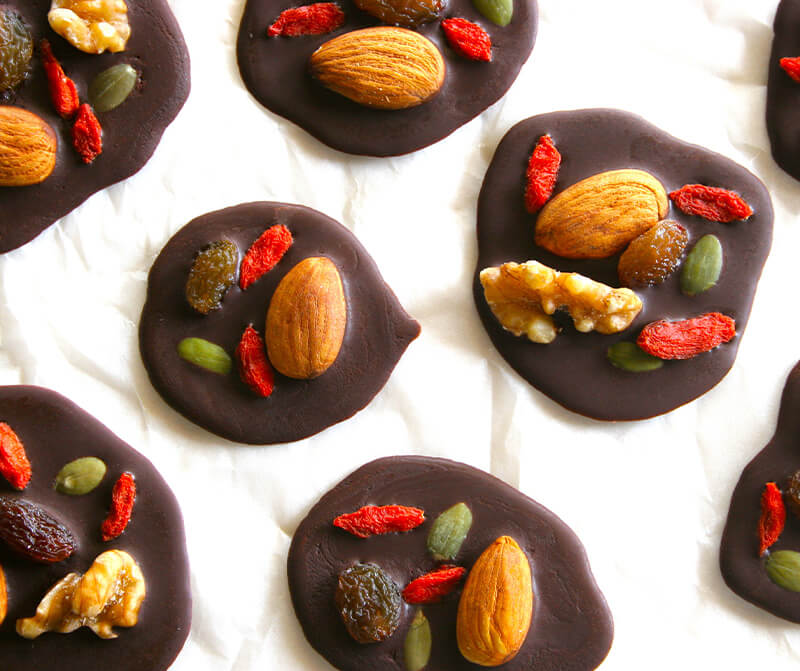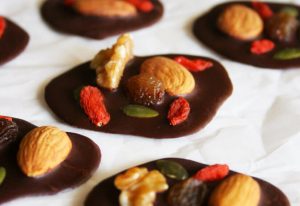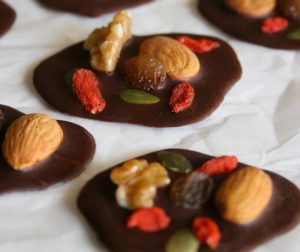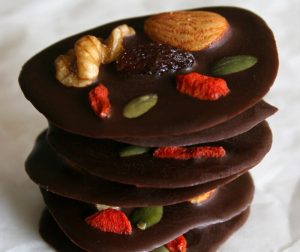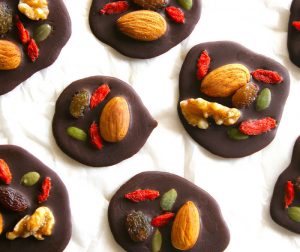 These tiny chocolaty bites are such great fun to make and serve. They're not very sweet, they're crunchy and easy to make and wonderful to share. They also happen to taste pretty dang delicious.
They're perfect for a dinner party, a movie night or a picnic. They're also great if you want to make chocolate for yourself and you're a chocoholic (like us).
Prep time: 20 mins
Serves: 13-14 pieces
20 gr cacao butter
1 TBSP solid coconut oil
1 TBSP maple syrup
4.5 TBSP cacao powder
Toppings of choice: almonds, walnuts, pepitas, raisins, goji berries
Place a sheet of baking paper on a chopping board or on a flat plate that you can easily pop into the fridge.
Add your cacao butter in a ceramic bowl, atop a pot of hot water. Allow to slowly melt.
Add coconut oil and allow to melt.
Mix the two using a wooden spoon or silicone spatula.
Add the maple and allow to dissolve, stirring every now and then.
Add cacao and mix.
Remove the bowl from the heat and place it in a bigger bowl with a bit of cold water in it.
Continue to gently and slowly stir your liquid chocolate until it cools down and begins to thicken. Once it reaches a thicker consistency, but it's not too hard to work with it, begin to spoon it onto the prepared baking paper and add your toppings. Add only 2-3 TBSP of chocolate at a time, at few inches apart from each other, then add the toppings. Continue with the rest and try to do it quickly.
Pop the chopping board/flat plate into the fridge when you're done and allow the chocolate to set for 20-30 minutes.
Do you enjoy our recipes? Join our bi-monthly usefulletter for exclusive offers and recipes, BTS snippets and 10% off your first order.
Other recipes you might like