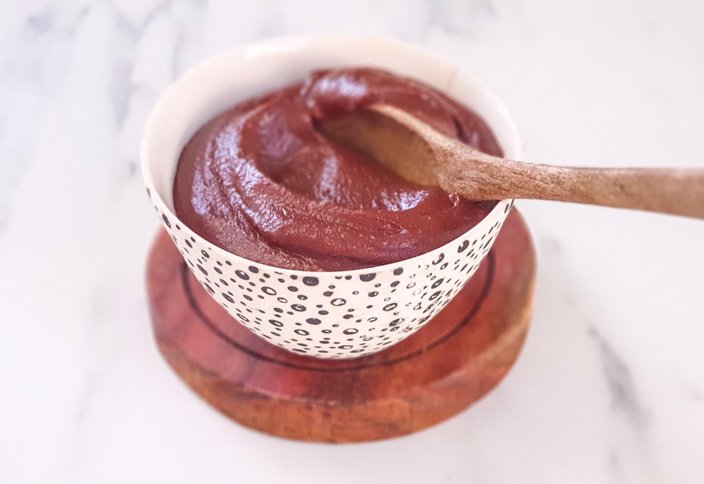 You only need a handful of ingredients and you can also make it with almonds or cashews!
1.5 cups raw or roasted hazelnuts
7 tablespoons cacao powder
8 medjool dates
2 tablespoons coconut nectar or maple syrup
2/3 cups nut milk / coconut milk
pinch of sea salt
2 tablespoons coconut oil
2/3 teaspoon vanilla extract
Add all of the ingredients to the blender and process until you get a smooth, creamy, thick chocolate spread.
Store refrigerated in an airtight container or jar.
Do you enjoy our recipes? Join our bi-monthly usefulletter for exclusive offers and recipes, BTS snippets and 10% off your first order.
Other recipes you might like