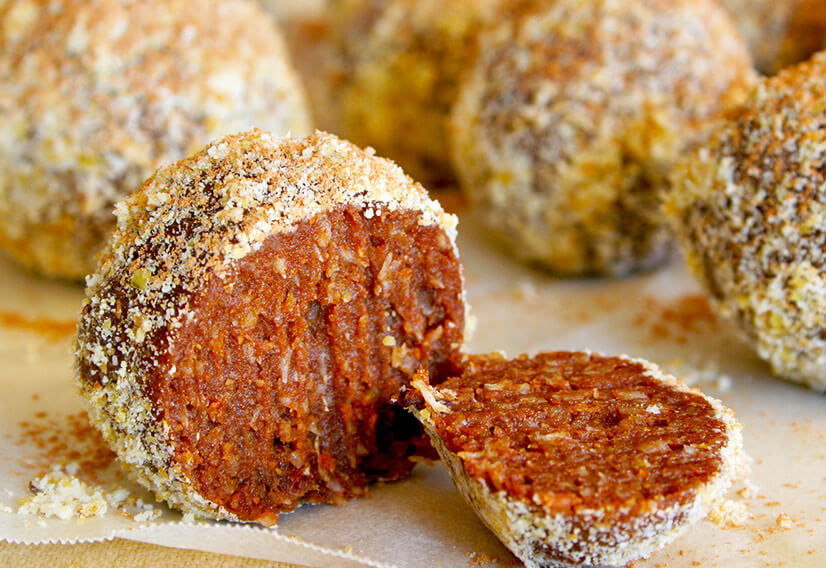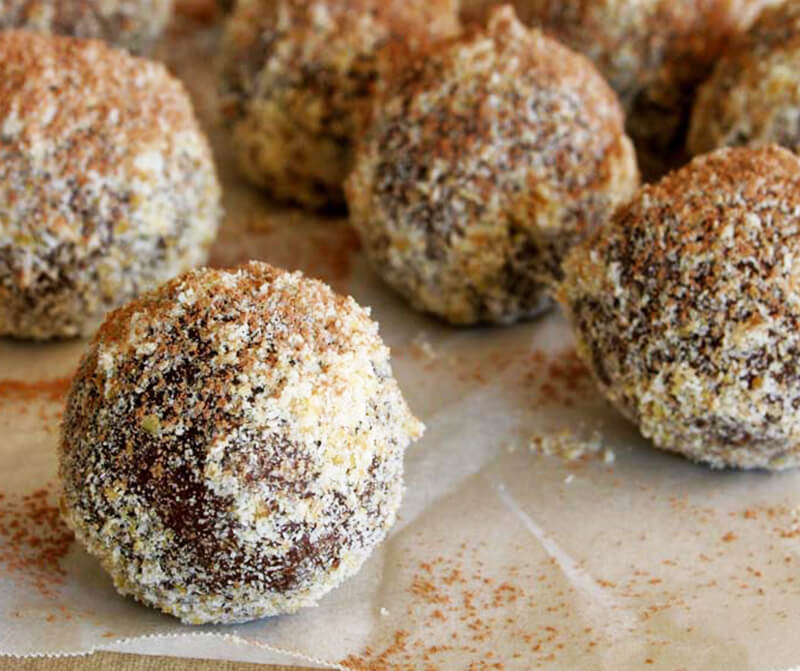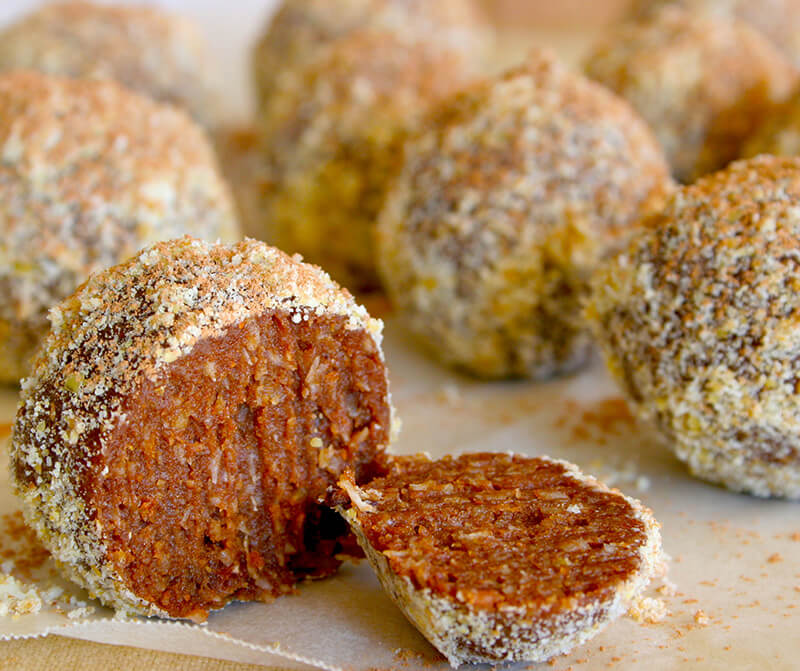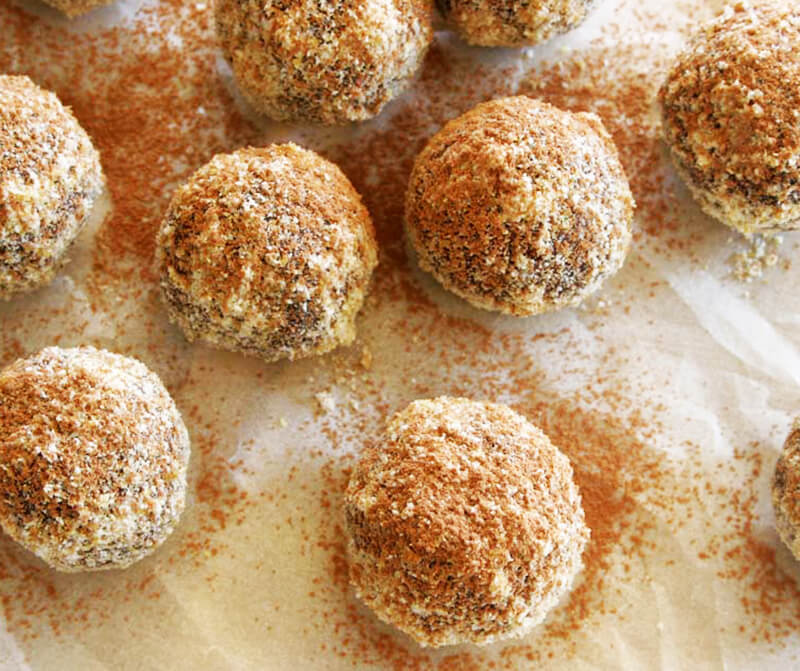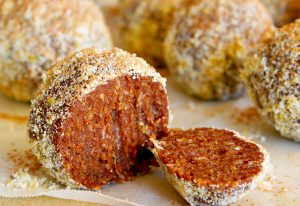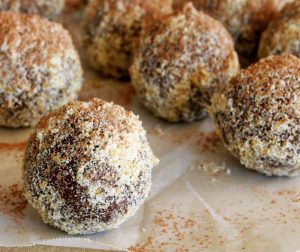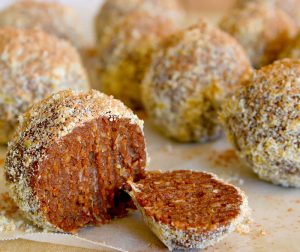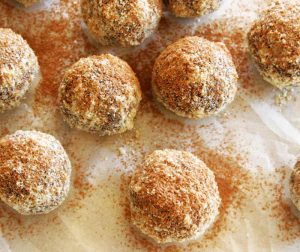 Little fudgy bliss balls with orange and caramel flavors.
Prep time: 10 mins
Serves: 15-20 pieces
1 cup macadamia nuts
1 cup almonds
1/2 cup coconut shreds
4 TBSP linseed, ground
6 TBSP cacao powder
7 Medjool dates
1 tsp cinnamon
4 TBSP solid coconut oil
1/2 cup freshly squeezed orange juice
2 TBSP maple syrup
zest of 1 orange
To coat: almond meal and cacao powder
Add all the macadamia nuts and the almonds to a blender and blitz until you get them finely ground.
Scoop out into a bowl and add the rest of the ingredients.
Mix all by hand until you get a soft, gooey consistency.
Make small balls and place them in the fridge to firm up.
After about 30 mins, coat them in almond meal and cacao powder and serve.
Do you enjoy our recipes? Join our bi-monthly usefulletter for exclusive offers and recipes, BTS snippets and 10% off your first order.
Other recipes you might like