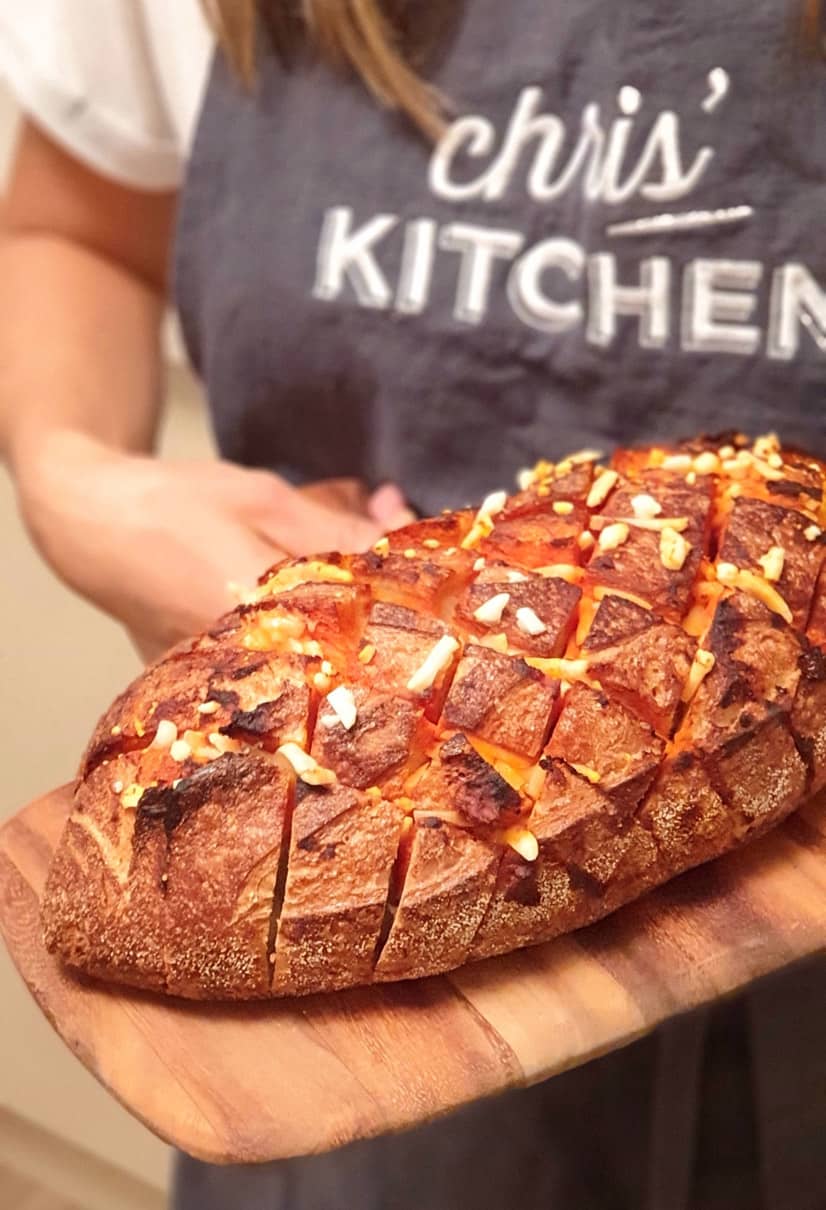 Stuffed bread is a wonderful way to add a bit of magic on the dinner table. It is a perfect accompaniment to soups and stews and fits perfectly with the colder evening weather we've been experiencing in the last couple of weeks.
While it can be a little fiddly to prepare, especially if it's the first time you give it a go, it is a pretty straightforward recipe that is worth the extra little time and love.
Prep time: approximately 10 minutes + 25 for baking
Serves: a family dinner
1 sourdough loaf of choice (crusty is better)
A handful of vegan cheese shreds
5 sun dried tomatoes
3 tablespoons tomato paste
2 tablespoons olive oil
100ml water
Preheat the oven to 180C on fan bake.
Finely chop the sun dried tomatoes and add them to a small bowl.
Add the tomato paste, olive oil and water to the bowl and mix everything together until you get a thick sauce.
Cut the bread cross ways, diagonally, leaving 1cm off the bottom. Please watch this quick video to see how to cut the bread.
Stuff the bread with the tomato sauce making sure you get it into all the cuts and gaps.
Similarly, stuff the bread with cheese.
Bake the bread for about 20 to 30 minutes, until it's golden crispy on top and the cheese is melty.
This stuffed bread is best served warm and freshly baked but it is still good reheated the next day.
Do you enjoy our recipes? Join our bi-monthly usefulletter for exclusive offers and recipes, BTS snippets and 10% off your first order.
Other recipes you might like