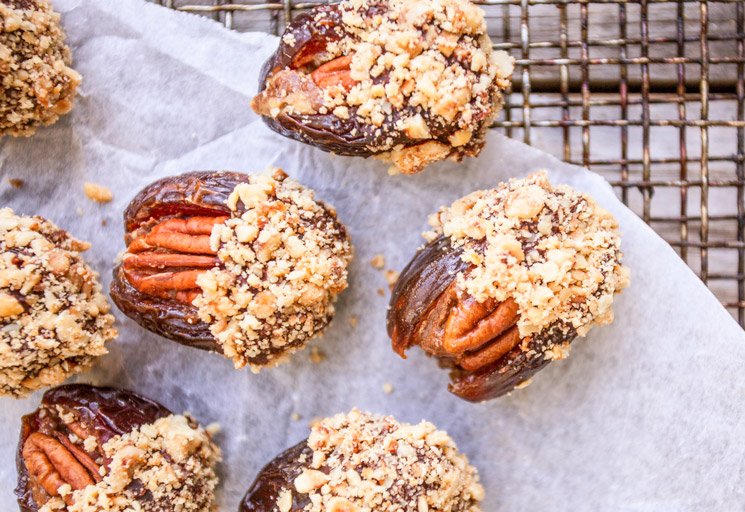 10 Medjool dates, half cut, pitted and left whole
10 teaspoons of almond butter
10 pecans
120g melted chocolate (recipe here)
5 TBSP crushed roasted hazelnuts or raw crushed almonds
Core and pit the dates.
Fill them with the nut butter and stick a pecan on top.
Refrigerate them for 5-10 minutes so they cool.
Then half dip them in chocolate and roll in crushed hazelnuts.
Refrigerate them for another 5-10 minutes so the chocolate firms up, or refrigerate them until ready to serve.
Do you enjoy our recipes? Join our bi-monthly usefulletter for exclusive offers and recipes, BTS snippets and 10% off your first order.
Other recipes you might like