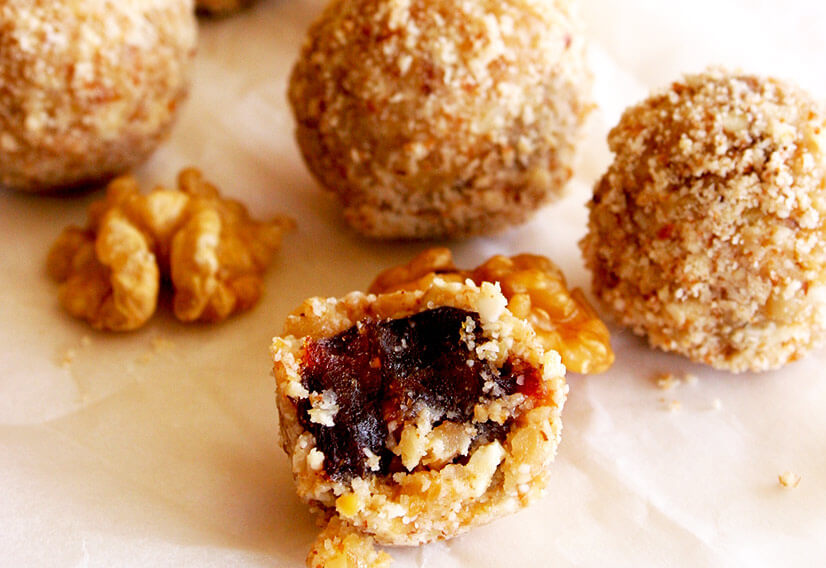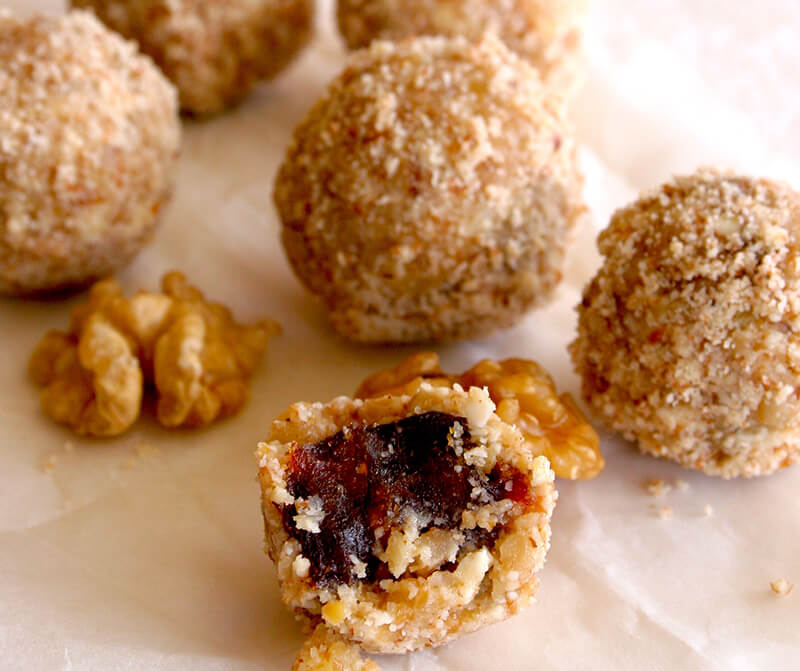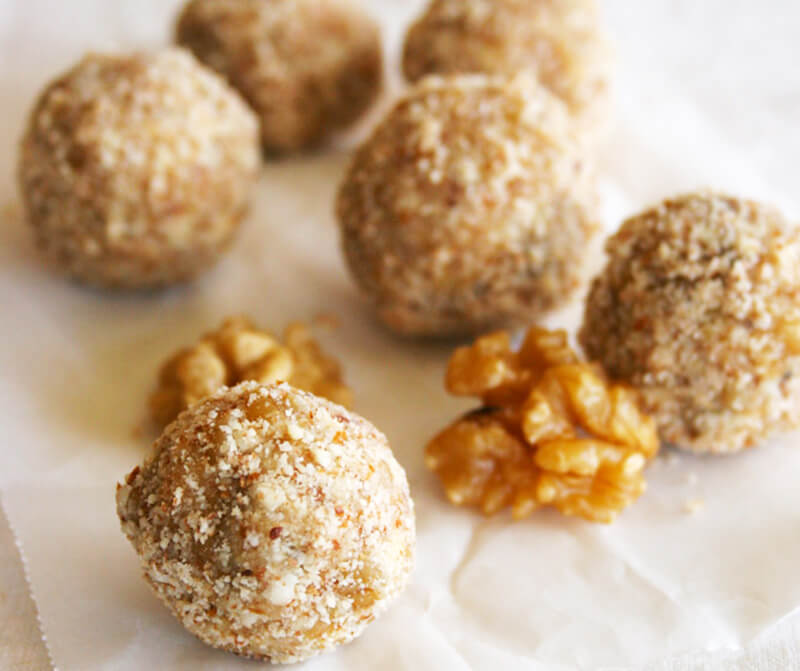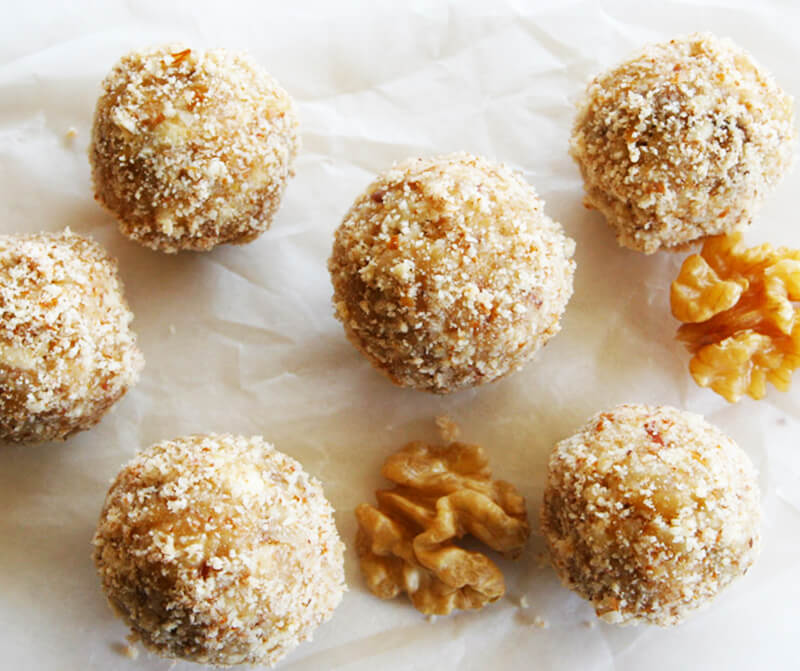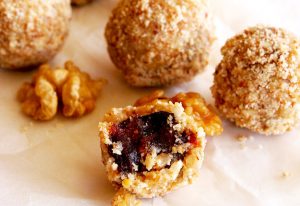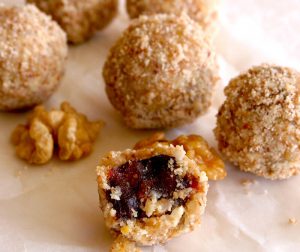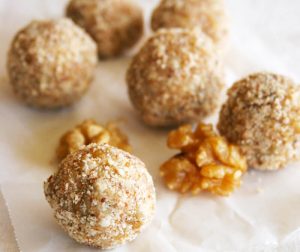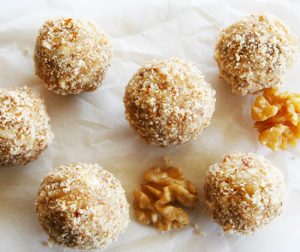 Fresh dates. Sticky, caramely, buttery dates, combined with walnuts makes such a wonderful combination.
Prep time: 10 mins
Serves: 6 bliss balls
1/3 cup raw walnuts, ground
1/4 cup raw cashews, ground
2 TBSP linseed, ground (this is optional and if you don't have you can sub with more walnuts or cashews)
1 tsp solid coconut oil
1 tsp maple
2 fresh dates, pitted and each chopped in 3 pieces
To coat: nut meal of choice
Add walnuts and cashews to a blender and process for few seconds to get them finely ground.
In a bowl, mix nuts with linseed (if using), coconut oil and sweetener until you get a sticky 'dough'.
Roll each piece of chopped date in tiny balls.
Divide your nut 'dough' in 6 parts.
Get 1 part dough and roll it into a ball. Make a hole in it with your thumb and put a sticky date piece inside. Cover it up with the dough and roll it back into a bliss balls, making sure to cover all sides of the date filling.
Continue with the rest.
To serve, roll the bliss balls in a nut meal (I used almond meal) and place in the fridge for 10-15 minutes. You can also serve them right away, without fridge time.
Do you enjoy our recipes? Join our bi-monthly usefulletter for exclusive offers and recipes, BTS snippets and 10% off your first order.
Other recipes you might like