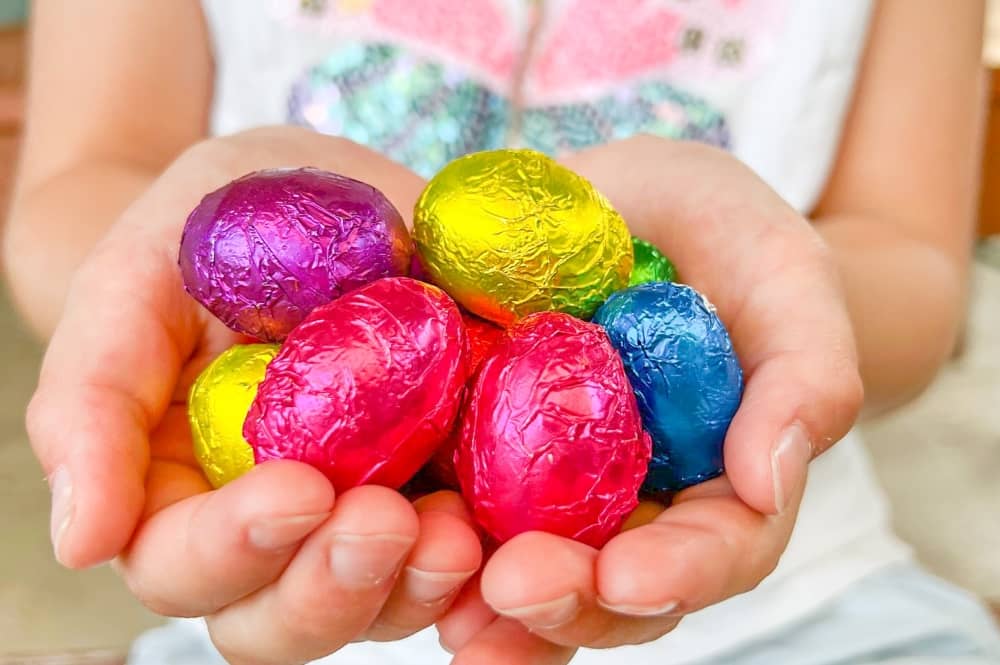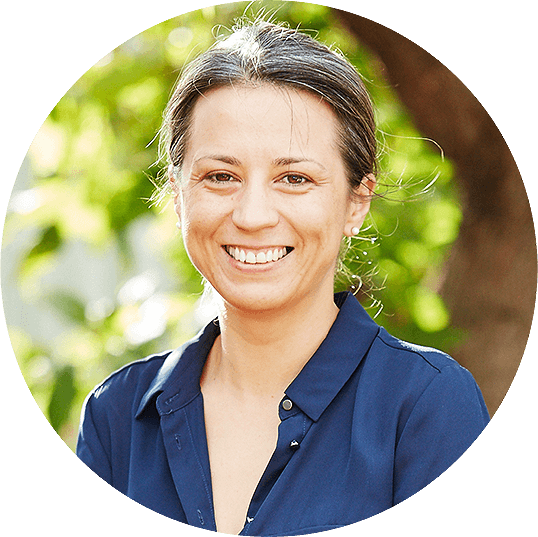 Join our usefulletter and get 10% off your first order + exclusive recipes, offers and BTS
25 Good & Sustainable Reasons to Shop with Us This Easter
Celebrating Easter is fun. Chocolates, scavenger hunts, colourful eggs, and gifts are in abundance. But what's not fun is the overflowing waste.
April is usually when shelves are filled with chocolates and lollies wrapped in plastic, cheap baskets, decorations, and even more plastic eggs – mostly designed for one-time use.
But not to worry; Chris' Kitchen is all about sustainability and eco-friendliness all year round, including during egg-citing Easter celebrations. This month, we updated our impact numbers and social commitment, highlighting over 37,000 work hours provided to individuals facing employment barriers. These include people with physical disabilities, anxiety/depression, autism, and a high risk of homelessness.
Chris has been on a mission to offer not only good, healthy food but also social access and inclusion. Our small business aligns with the United Nations Sustainable Development Goals, the blueprint for achieving a better and more sustainable future. You can find out more about our social impact here.
So, if you're searching for an ethical and sustainable business to support, you've come to the right place. Here are 25 great reasons why shopping with us this Easter is an "eggcellent" idea:
1. Yummy and Healthy
Do you have allergies and intolerances like gluten or dairy allergies? Perhaps you have other sensitivities, such as lactose intolerance or celiac disease. If so, you might be missing out on the Easter fun, which is often full of gluten-laden cakes and cookies. You don't have to! Chris' Kitchen has baked cookies and cakes that are all gluten-free and dairy-free.
You also don't have to worry about animal-derived ingredients, which means our goodies are suitable for vegans and people who avoid animal products. But here's what makes our plant-based cakes and cookies different. They are oh-so-delicious and decadent. Every bite is heaven!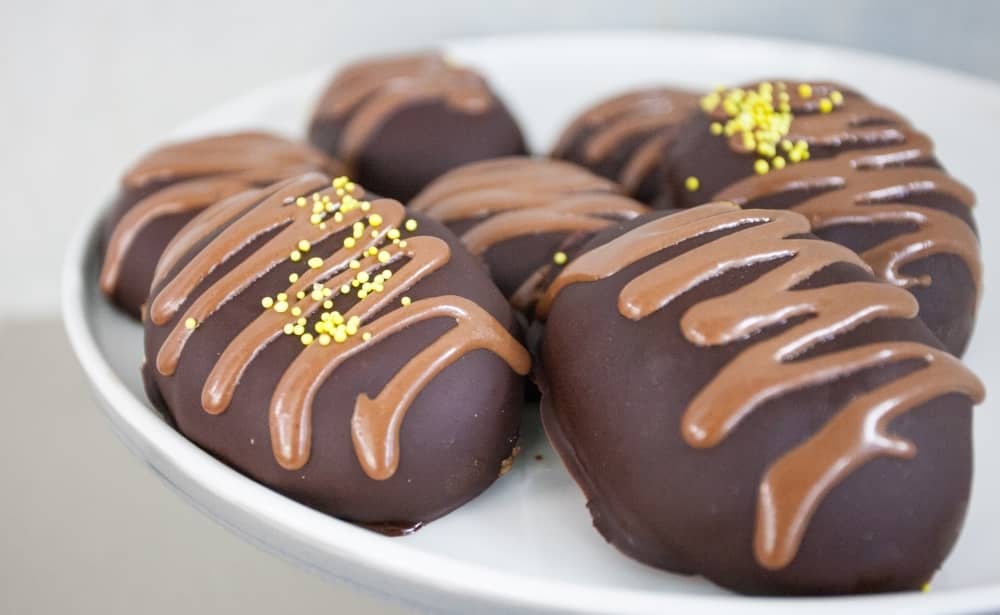 2. Made with Whole Foods
Our treats and cakes are made with whole foods, meaning they are more nourishing for you. Why? They are unprocessed or minimally processed, which allows them to retain their nutrients and compounds that are beneficial to your body.
Packed with essential vitamins, minerals, and antioxidants, whole foods support bodily functions whilst helping you maintain your overall health. They are also high in fibre.
Our cakes and treats are perfect for your Easter celebration. They have no artificial additives, preservatives, excess sugars, and unhealthy fats!
3. Crazy Good Innovative Flavours and Products
Chris' Kitchen creates food that not only tastes good but is also life-changing. We have cakes, baked goods, bliss balls, healthy cheesecakes, brownies, and bars. Packed with nutrients, protein, and fibre. Our wholesome products are healthy and delicious. It's an incredible combination that's hard to beat. That's why our loyal customers love us and our products. Try some and find out why!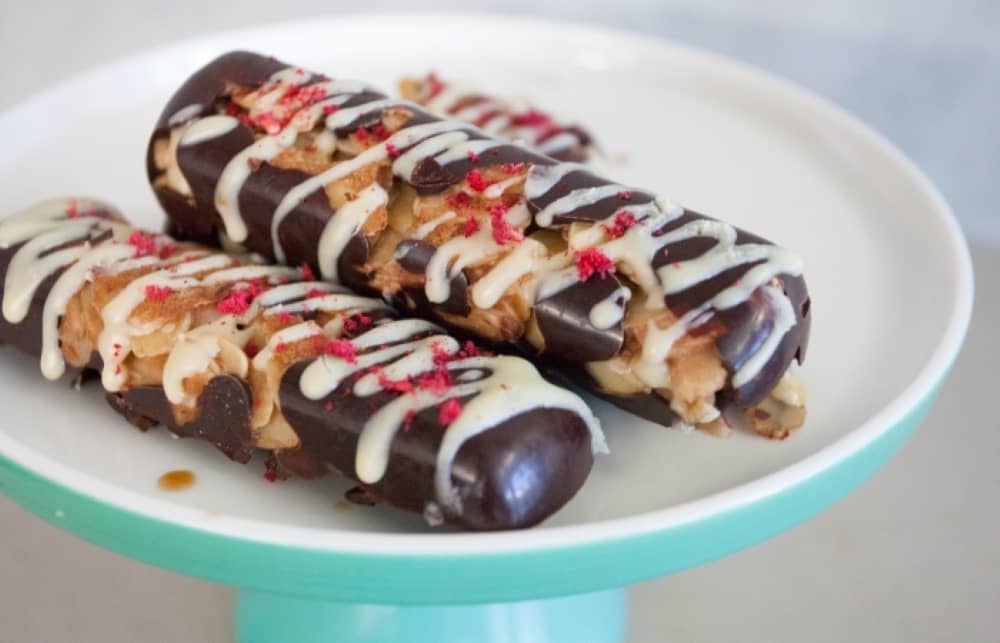 4. Winner of Fremantle Chamber of Commerce's Best Local Product 2022
The Fremantle Chamber of Commerce doles out business awards every year to recognise and celebrate the outstanding achievements of local businesses. These awards are geared towards promoting the success and growth of Fremantle's local economy through showcasing excellence in different sectors and industries.
The awards cover a range of categories, including Small Business of the Year, New Business of the Year, and Creative Industries Business of the Year. We take pride in being one of the recipients of these valued awards, specifically the Best Local Product 2022, for the quality of our treats and our employment practices as a social enterprise.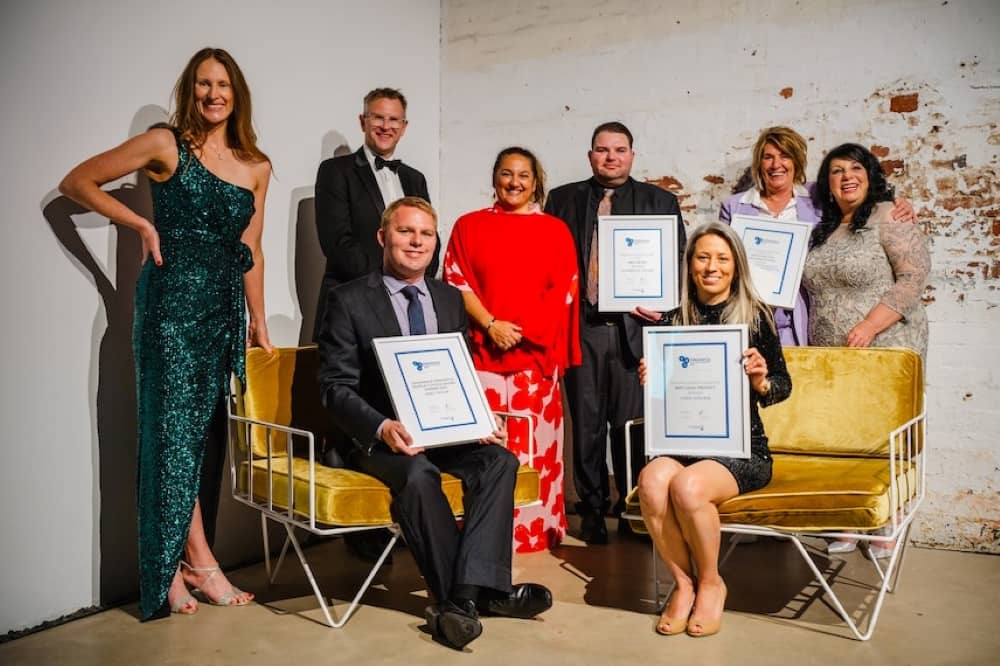 5. Focused on Inclusivity and Sustainability
At Chris' Kitchen, we believe businesses can play a significant role in society. That's why we're passionate about using business power to promote inclusivity and sustainability through a variety of means.
We adopt inclusive hiring practices, ensuring to make a conscious effort to hire people from diverse backgrounds. It's one of our missions to provide equal opportunities whilst fostering a supportive work environment for learning, growing, and connecting.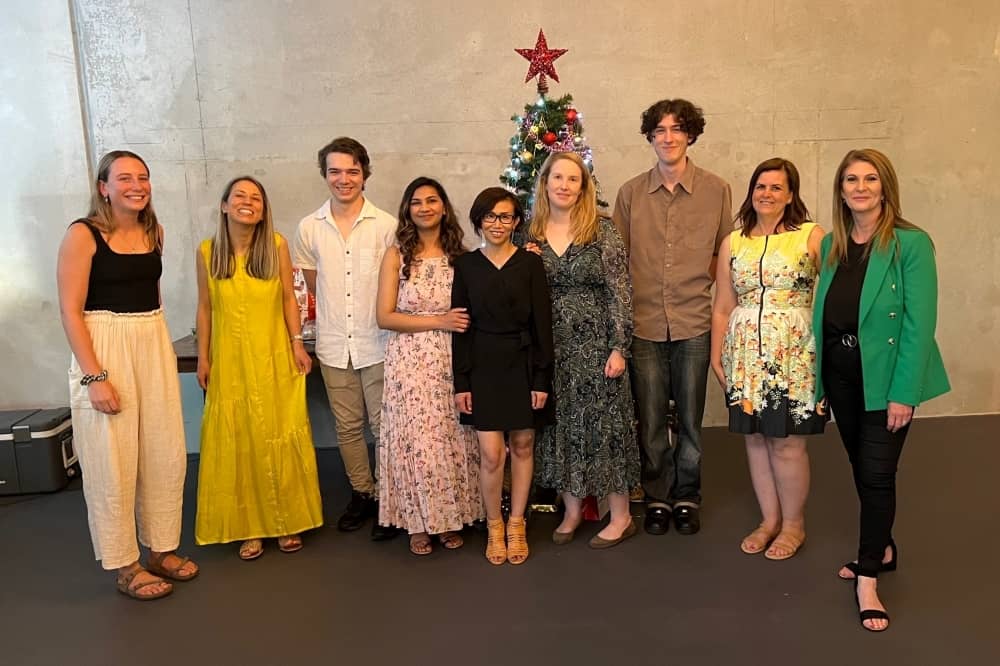 6. Outside-of-Work Support
We are a strong proponent of supporting employees, including their needs outside of work. With such practice, we can help significantly improve our team's overall well-being.
It's also a part of our goals to contribute to a more accessible workplace, which is why we have several programs that the team will surely benefit from. These include flexible work schedules for better work-life balance, health and wellness programs, and easier access to housing and medical care.
7. Profits Donations
If there's anything we're more passionate about than creating good food, it is helping end hunger. That's why Chris' Kitchen allocates a portion of our business profits for this mission. We donate 3% of our profits to the cause in hopes of making a real difference in the lives of people facing the challenge.
Chris' Kitchen supports Foodbank Australia. It is certainly an impactful decision and the organisation aligns strongly with our values and social responsibilities as a business. This support aims to address food insecurity since Foodbank Australia helps provide food relief to people experiencing hunger in the country.
8. Food Tasting for Charity
Chris' Kitchen organises cosy tasting tables regularly, not just as a way to promote our products but to engage people in fundraisers and other charitable events. With these intimate gatherings, we collected proceeds that went to English lessons and financial literacy workshops. Event proceeds also helped fund mental health in the workplace workshops for our team and interested groups. It doesn't stop here, as there's more to come this year!
9. Financing Small Businesses
Helping finance small businesses and business ideas can foster economic growth and social development. We take a particular focus on the funding of women-led small businesses not only in Australia but around the world.
We have sponsored three small business ideas that were spearheaded by women in rural Philippines in 2022. With the excellent results, we plan to finance more ideas this year.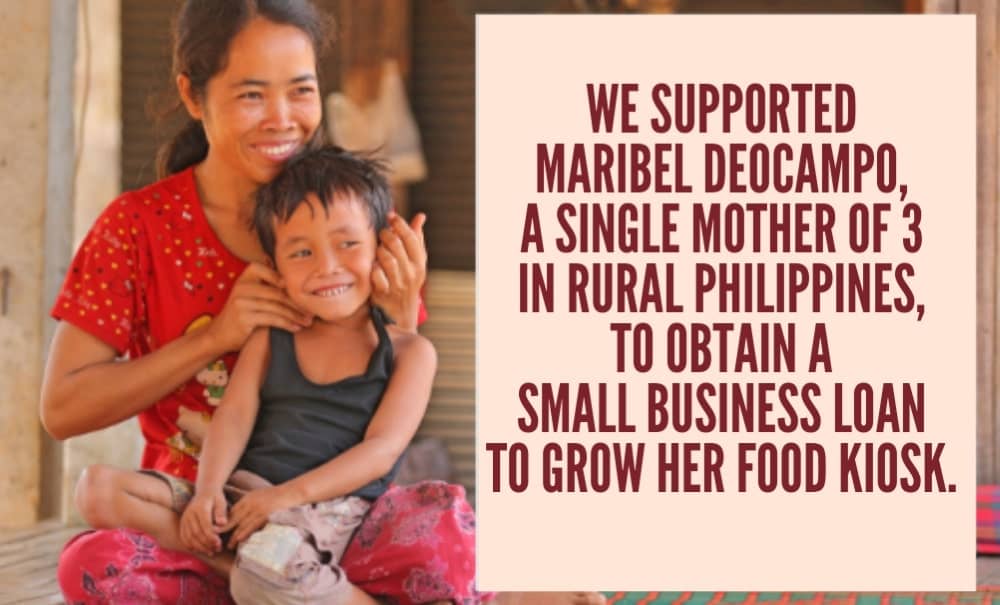 10. $7,500 for Ukrainian Refugees
Over 14 million Ukrainians have required assistance since the war erupted in 2022. Chris' Kitchen has always wanted to help by raising funds, which can go to their life-saving care, emergency shelters, and food relief.
Through our collective efforts, we raised $7,500, which was allocated to help people who fled their homes to escape the ongoing conflict.
11. Long-Lasting, Genuine Relationships
Building long-lasting, genuine relationships is essential to the success of our business. That's why we take this aspect seriously, which aims to maintain our brand's trust and integrity. We want everyone, from our partners to suppliers to customers, to feel secure in every transaction or purchase with our brand.
12. Choosing Fairtrade-Certified Products Where Available
Fairtrade-certified products, including coffee and cacao, are our top choice when creating our delicious treats. We believe that Fairtrade certifications are essential as they reassure us that workers and farmers are treated fairly. Because of the respect and ethical practices involved, we can say that everyone benefits.
Fair trading allows businesses to source sustainably produced products whilst giving customers the confidence that the important people behind the scenes are treated fairly for their hard work.
13. Supporting Local
There are so many reasons why supporting local businesses, such as Chris' Kitchen, is an excellent choice. Local food from us is healthier and tastier. Some people may not realise it, but supporting us helps create jobs and even build a stronger community.
And since buying local means staying local, the distance food needs to travel is greatly reduced. The result is less pollution, as well as the conservation of fuel and other resources.
14. Vegan Australia-Certified
Being Vegan Australia-certified proves that Chris' Kitchen's products are wholesome, low-impact, and cruelty-free. This certification program ensures that our food does not contain any animal ingredients. Neither animal products nor animal testing is involved in the whole creation process.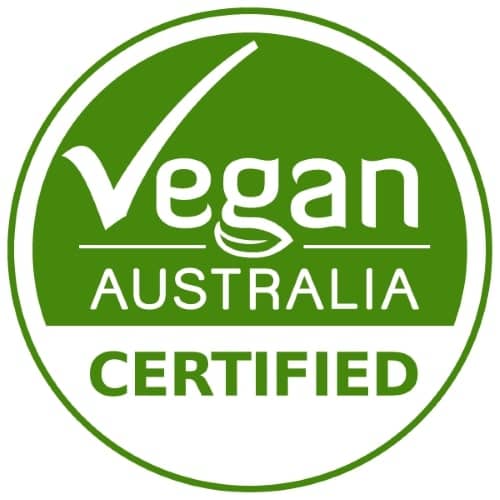 15. Working Towards Net Zero Operational Footprint by 2024
Because carbon dioxide (CO2) is both abundant and dangerous, we want to take part in the country's efforts to cut carbon emissions and carbon footprints. We take the planet's well-being seriously, which is why we have been committed to achieving a net-zero operational footprint by next year.
16. Made from Scratch
In Chris' Kitchen's kitchen, there are no hidden surprises! Our production team makes everything from scratch. Doing so allows us to put the finest out of everything into our products – no leaving it up to chance. From local sourcing to using fresh produce, we create the best out of healthy eating in our kitchen.
17. Aiming for Zero Food Waste
Sustainable food is not just about what we consume during holidays and in our everyday lives. It's also about where it comes from and how much we eat. But what most of us forget is that sustainability is also about what we waste.
Chris' Kitchen is dedicated to achieving zero food waste. Through our constant efforts to eliminate food waste, we ensure nothing goes to the bin, including our mistakes. If we ever make mistakes in creating food, we sell them for bargain prices. Don't forget to check them out at our offcuts fridge!
18. Reduced Packaging Waste
As we are in the food industry, we recognise how energy-consuming packaging is. It requires natural resources to produce.
We're here to help reduce packaging waste by encouraging our customers to bring their containers. We can refill them for you when you buy from our production kitchen, which can save you money whilst you do your part in caring for the environment.
19. Committed to Recycling, Reusing, and Composting
We recycle, reuse and compost everything for many reasons, including conserving valuable resources. Food and other materials are kept out of landfill to help reduce environmental impact. It's also part of our waste reduction strategy, which also includes a five-bin system to make waste disposal so much easier for the whole team.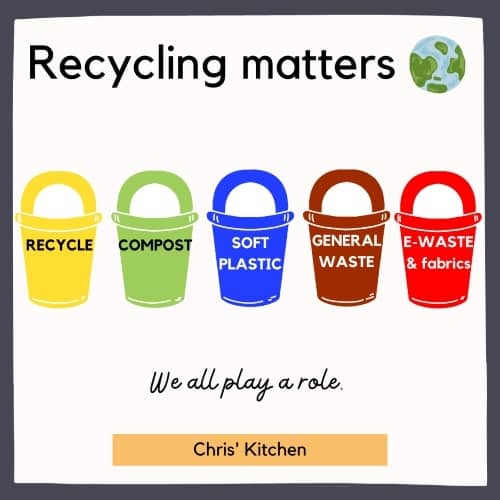 20. Reduced General Waste by 12,480 litres in 2022
Proper waste removal, without a doubt, helps improve the environment in different ways. It is beneficial to air and water quality whilst lowering amounts of greenhouse gas emissions.
At Chris' Kitchen, our efforts resulted in a much lower general waste production, reducing more than 12,400 litres in 2022. We, of course, plan to continue with these efforts and hope to achieve a higher reduction in the future.
21. Solar-Powered Kitchen
Our kitchen is solar powered, which helped decrease our fossil fuel dependency by 41 t per year. It allows us to lower our energy costs as we keep our operations as environmentally friendly as possible.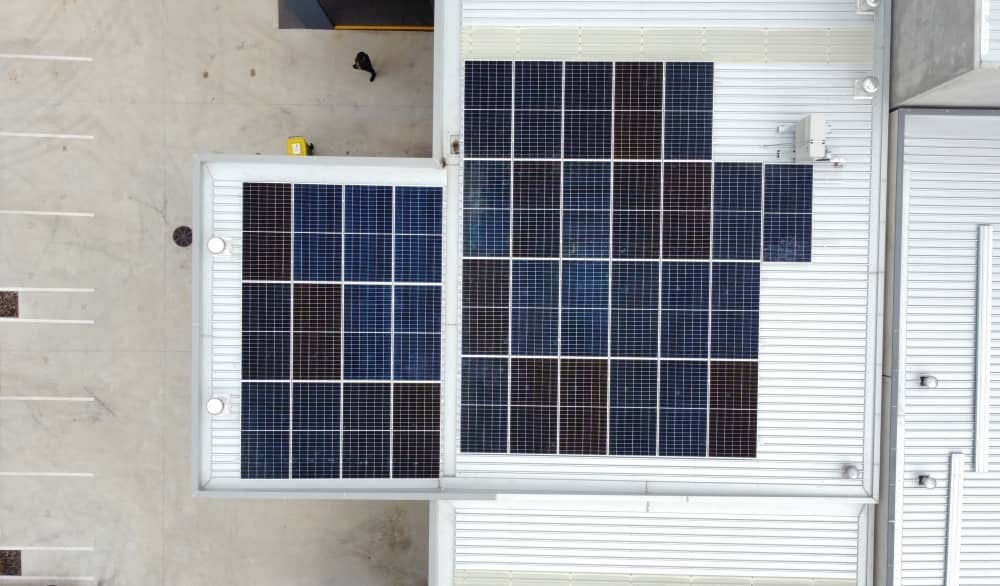 22. Aiming for a 35% Energy Consumption Reduction
This year, we are working on reducing our energy consumption by a further 35%. We already have a solar-powered kitchen, meaning we have decreased reliance on traditional electricity.
We are confident that we can achieve this goal by selecting energy-efficient products and appliances (which we turn off every time they are not in use).
23. Recyclable Retail Boxes
At Chris' Kitchen, we have recyclable retail boxes. You can remove the plastic lid and reuse or recycle the rest. So, don't worry if you see that your box is soiled or stained. Just give it a quick wash, and you can recycle it.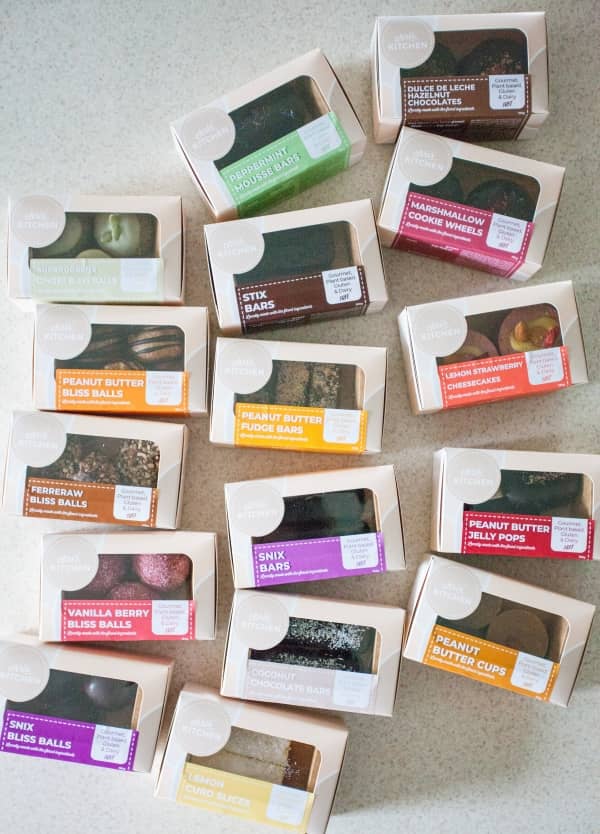 24. 100% Recyclable and Compostable Cookie Packaging
Our cookie packaging is 100% recyclable (label) and compostable (brown paper). This packaging reduces our environmental footprint, which is one of our biggest passions.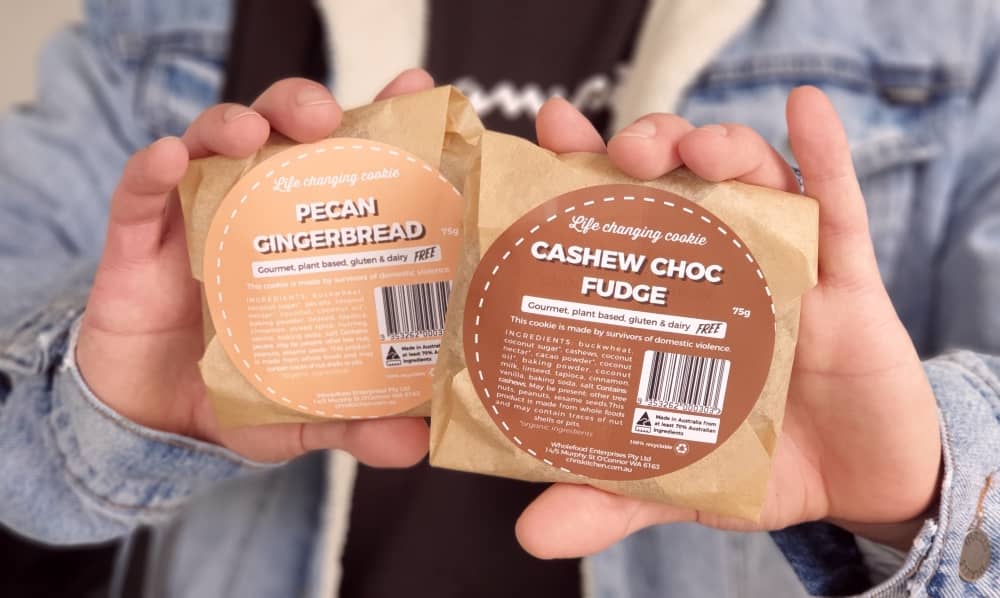 25. Life-Changing Products
Experience the benefits of choosing life-changing products! They are an excellent choice for those with coeliac gluten and dairy sensitivities, as well as those with specific dietary requirements and preferences. If you are a vegetarian or vegan, we have all of the options to satisfy your cravings.
With plant-based, vegan, and whole foods, our products are not only life-changing for you but also for the people who make them.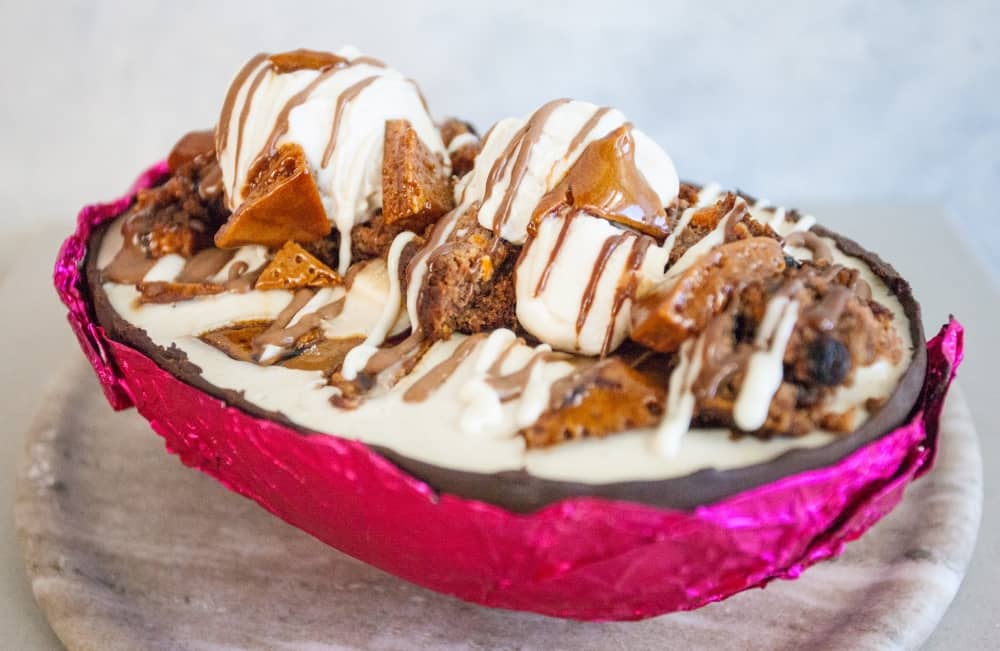 Shop with us this Easter. With Chris' Kitchen, every purchase truly makes a difference!
Join our usefulletter and get 10% off your first order + exclusive recipes, offers and BTS